High School Sports: There's Still Hope
Purple tier allows for resumption of some high school sports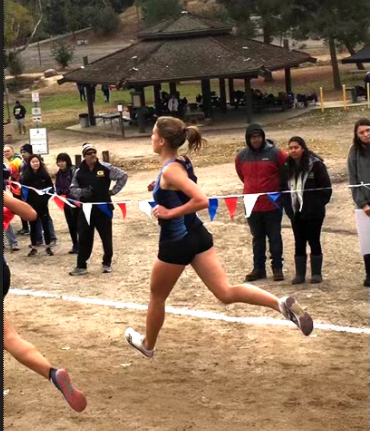 Cross country, Boys Golf, Girls Tennis, and Swim are the first sports currently being allowed to practice as Placer County remains in the purple tier.
Many upperclassmen athletes like junior cross country athlete Mia Hirsch and senior tennis athlete Arnav Patel are excited and relieved that they are able to participate in their sport with their final days of high school impending.
"It's definitely a fun experience and I'm very grateful that I got to experience it this year," Hirsch said. "I really hope I get to have a more normal season next year."
Many athletes have been vocal on the need for sports to resume, not just as a means of fun but for the sake of mental and emotional health. They argue that having a sport to play and a team to be a part of throughout highschool creates structure, friendships, and physical activity- all of which have been cut short with the implementation of zoom classes.
"Provided that all necessary precautions are taken, every sport should make an effort to resume," Patel said. "This is because it gives students some semblance of normalcy in an otherwise abnormal year."
While student-athletes are hoping for practice and competition, they are also cautious of the safety precautions necessary to resume. As sports begin to phase into practicing, athletes like Hirsch emphasize the importance of safety above all else.
"Safety is more important than having a season so that should always come first," Hirsch said. "It does feel safe because we always practice outdoors, wear masks when we're not running, and practice in small groups."
Placer County and the Roseville Joint Union High School district will continue to monitor the circumstances and hope to have more sports practicing by spring break. Though it is not the ideal school year for many athletes, the lessons learned and connections made through sports will prove to be the lasting impact on these student-athletes. 
"I have been able to make connections with a variety of different people and I have learned a lot about teamwork, problem solving and communication," Patel said. "Everyone that I have met through sport has made some sort of impact on my life and I'm thankful for it everyday."