Senior Kailer Fulton commits to Southern Oregon University for softball
On August 24, senior softball player Kailer Fulton announced that she committed to Southern Oregon University to play for the women's softball team.
"I was incredibly excited to commit to SOU," Fulton said. "The school itself is amazing and looks like an awesome new adventure."
Fulton's been playing softball since she was five years old and transferred to Oakmont to play softball her sophomore year.
"It's been my goal to play in college for as long as I can remember," Fulton said.
Besides softball, the university also has the perfect programs available to Fulton in what she wants to major in. The health care administration and nursing program have the perfect resources available to help her move towards her future.
"SOU has everything I wanted in a campus and a softball program," Fulton said. "The coaching staff is amazing, [it has] the exact major I want, and it's not too far from home."
Apart from Fulton, her teammates couldn't be prouder in everything she's accomplished. For her to be able to go to an amazing college and continue the sport that they all love to play together is something they are grateful Fulton found.
"As her teammate, these past few years, on and off since we were nine, I am extremely proud of everything she's accomplished," senior softball player Lanie Blomquist said. "With SOU having an extremely competitive softball program, I'm very excited to see all the great things ahead of her."
Her teammates also have the utmost confidence that Fulton would thrive at SOU.
"She'll do great [at SOU] because her coach is supportive and it's a small town which she likes," junior Lily Peterson said. "I'm super proud of her because I know she worked so hard for this and she's put a lot of time and effort into the game."
As Fulton moves towards graduation, she plans to always remember her time playing softball at Oakmont and the precious memories that will stay connected to her forever.
"Having the opportunity to play for Oakmont has been amazing and overall just a really fun experience," Fulton said. "I have loved the girls and coaches from the beginning and the memories I share with my Oakmont teammates will never be forgotten."
Leave a Comment
About the Contributor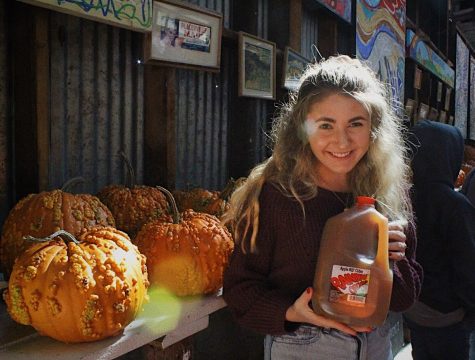 Marika Alexander, Staff Writer
Marika Alexander is a senior and this is her second year working on the Norse Notes staff. Outside of Journalism, Marika loves to hang out with her friends...