Senior Night
Grace Smith, Staff Writer
October 26, 2018
Filed under Sports
Hang on for a minute...we're trying to find some more stories you might like.
Senior night for varsity football is this Friday, October 26. With a record of 4-5, the Oakmont Vikings will be playing against Ponderosa's Bruins, who have a record of 6-3. This will be the last game of the season and the last game of high school football for the seniors.
"I feel like we can win this Friday's game, but it will be emotional knowing that it will be the last time that I will put an Oakmont jersey on and play on that field," senior Eric Bledsoe said.
This Friday will bring heaps of emotion for the senior players. For the players who played football all four years here, this game is a huge deal. It will be the last moment they get to play with the people they have many memories with.
"Nothing tops the brotherhood my teammates and I have developed over the past four years," senior Maximus Bumgarner said. "That is by far, my favorite part."
While there have been many wins, there have also been some losses this season. However, the players never failed to keep pushing through and keep up the hard work. With hopes of winning this last game, the players are looking forward to seeing if they can recover from their loss against Ponderosa High School that occurred last season.
"The hardest challenge I have faced during the past four years was dealing with injuries and losses like our game against Ponderosa High School last year," senior Stephen Sparks said. "I think we have a pretty good chance of winning this Friday's game based off of the strength of our offensive and defensive line."
About the Writer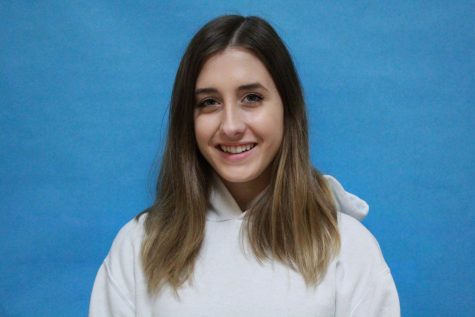 Grace Smith, Staff Writer & News Editor
Grace Smith is a junior and a third-year staff writer for Norse Notes. She is also the News editor. In her free time, she enjoys spending time with her...