Vikings on the hunt for Zebras
Grace Smith, Staff Writer
September 28, 2018
Filed under Sports
Hang on for a minute...we're trying to find some more stories you might like.
So far this year, the varsity football team is off to a good start with a record of 3-2. Hopefully, they can gain another win this week during the Homecoming game against Lincoln High School, who has a record of 2-3. This will mark the first league game of the season, since the start of the preseason.
"Our last game against Cordova High School was amazing, with an unbelievable come back during the last two minutes," senior running back Jordan Green said. "It could not have been done without the interception from Sean Myles on defense that put the offense back on the field."
With positive attitudes on the sidelines during the last game, the team was able to cheer on and radiate positive energy to the other players on the field. The team had an incredible comeback with all of their vitality and hard work going around.
"Last game went really well," senior offensive lineman, Juan Martinez said. "It was a really good game because we did not quit. Overall, I think the team is going to do better than last year's team because we have more leaders. We have a chance to make it to playoffs."
This week's game is really important to the players because it is the first league game of the season. It could help define whether or not they make it to playoffs at the end of the season. It is considered to be one of the biggest games of the season. The players have been working and playing hard all of preseason to prepare for it, along with many hours of after school practice and conditioning.
"Homecoming game is the one thing everyone looks forward to in high school football," Jordan Green said. "I feel that this year isn't different from any other. It is 100% effort all of the time with the same goals in mind. I feel like our team is doing good, but like any other team, we all have our negatives that we have to fix and with our work ethic and leadership, it is all in a day's work."
As hard as the players have been working and preparing for this game, so have the coaches. They have been working all week to prepare for this game.
"We are very prepared," head football coach Timothy Moore said. "Our coaching staff has worked very hard since last Saturday morning to design a game plan that will provide our players with the ability to be successful. Our team has done a very good job in practice Monday through Thursday to learn and master the game plan so they can rely on reactionary skills tonight rather than having to think then react."
About the Writer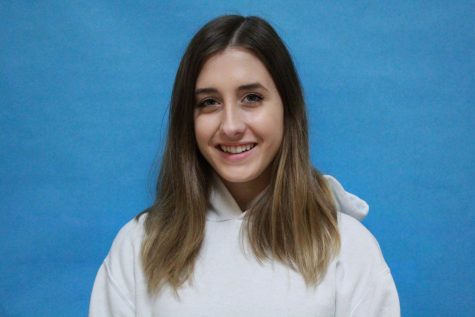 Grace Smith, Staff Writer & News Editor
Grace Smith is a junior and a third-year staff writer for Norse Notes. She is also the News editor. In her free time, she enjoys spending time with her...