Sam's Hobbies Flourish Into a Thriving Business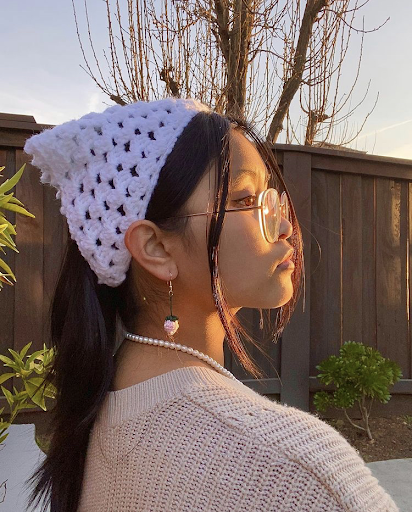 Samantha Cabacungan, a senior at Oakmont, sat down to elaborate on her journey of turning her hobbies into something beyond, an Instagram shop called Intrinsic Hearts. 
"I started crocheting in elementary school, so it's been a long habit. I just picked it up again during quarantine," Cabacungan said. 
Crocheting, a main feature of her products, had only started off as a childhood hobby, but realization struck as she realized that this hobby could filter into her own personal style. 
"Dainty stuff like 'cottagecore' and mushrooms… it kind of just translated that into like what I want to make flowers, or strawberries," Cabacungan said. 
In addition to self expression, her business has brought in profit, though it is not the focus of creating Intrinsic Hearts. 
"If I could just make one of those hobbies something that I can learn from that would give me more motivation to do it," Cabacungan said. 
For her, it is all about putting her hard work towards something positive that could keep her practicing and honing in on her craft. 
"I find most time whenever I'm taking a break or if I'm watching something," Cabacungan said. 
With such a hectic schedule, between school and activities such as mock trial and interning at a hospital, Cabacungan finds peace with using her creativity for good use in her free time. 
"I don't think it will carry on with me into college because I can't bring my customers with me, but we'll see," Cabacungan said. 
Although Intrinsic Hearts may come to a close as her life shifts into adulthood, for now it will remain open to those willing to support a small local business centered around creativity and motivation.