Coming back to the world of cheer
Izzy Perez's road back to cheerleading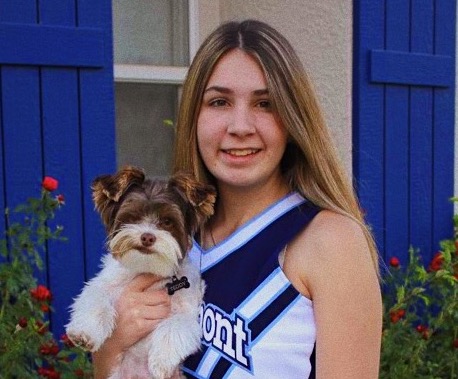 After a break from cheerleading, senior Izzy Perez made her way back to being a cheerleader for the varsity cheer team at Oakmont. She missed doing what she loved, so Perez decided to take the extra step and try out for the cheer team this year.
"I always wanted to be a cheerleader," Perez said. "I'm a born leader, so [cheer] was perfect for me."
Perez first started cheerleading when she was in middle school. From then on, she started to do competitive cheer, but stopped to play soccer.
"I started to cheer in sixth grade for Cooley Middle School and I then moved to Allstar cheer with Golden Elite Allstars," Perez said. "I did Cooley cheer for two years, then I did Golden Elite Allstars, but I stopped cheering because I got an amazing offer to play competitive soccer."
After an incident, Perez suffered an injury to her knee and had to stop playing sports all together. When she recovered from the injury, Perez had the urge to be a cheerleader again and decided to try and give it a shot.
"I actually tore my MCL and I had to stop playing soccer because of that," Perez said. "I came back to cheer for Oakmont because I have always missed doing cheer and I couldn't do comp cheer and soccer at the same time."
After trying out for the varsity cheer team this year, Perez made the team. She has had a wonderful time in the program this year and the people in the program have made it great for her as well.
"The cheer program at Oakmont has been amazing with so much talent on the team and so many leaders," Perez said. "The girls will always help and send positive vibes to everyone."
The cheer team is very different from soccer and Perez has enjoyed the change. The enormous amount of spirit and the many friends she's made because of cheer has impacted her greatly and Perez is very grateful to be a part of this program.
"Cheer has made a huge impact on my life because it has shown me to be confident in who I am," Perez said. "I don't need to be the skinniest girl on the team. It's about hard work and motivation and drive to get to my goals."
About the Writer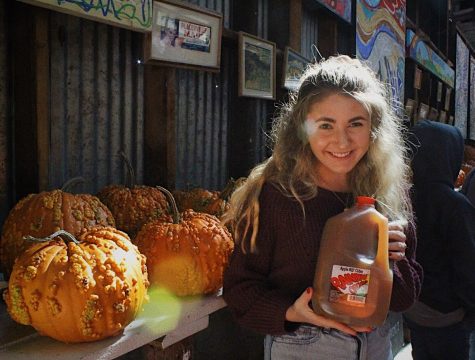 Marika Alexander, Staff Writer
Marika Alexander is a senior and this is her second year working on the Norse Notes staff. Outside of Journalism, Marika loves to hang out with her friends...