In Person Versus Online
How online shopping has contributed to the fall of real stores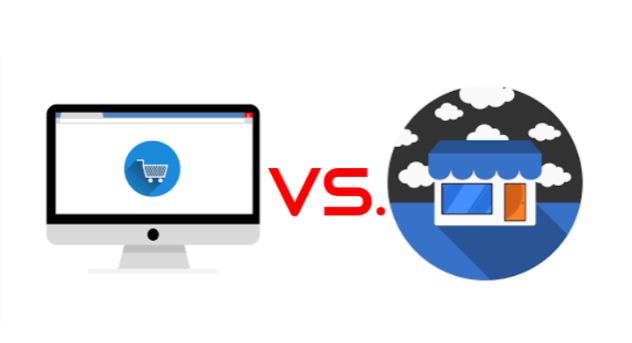 With the holidays quickly approaching, shopping has become a huge part of many people's lives. With lists as long as the Nile, it can be hard to make enough time to shop for everyone near and dear. In this day and age, online shopping has swept the nation as a more convenient and cheaper way to buy, but it is at the expense of physical stores.
One of the main benefits of online shopping is how the shopper does not have to leave their house, or even their couch. Being able to look for exactly what you want, see how much it is, and have it delivered to you in less than three days is one of online shopping's greatest aspects. If you go to a real store, you risk the chance of them not having what you need, and wasting your time, energy, and gas.
If you do not know exactly what you want, going to a store is usually the better option. Being able to browse through a variety of options is a great way to find what you may need. If you do not find what you want at that store, you can go next door or down the street to another one. The main thing is being able to choose what type of store you want. If you want toys, you can go to a toy store. If you want tools, you can go to a tool store. Even if you want multiple different things, you can go to a store like Walmart or Target. Online websites tend to specialize in everything, making it hard to simply browse in one section.
Another problem is that many people scroll through website after website, and end up buying things they do not need. People constantly complain about what they bought online when they were tired or bored, and this does not usually happen in real stores, because you take more time checking out at a store. Online, impulse buys are easy; you add an item to your cart, confirm your previously entered credit card information is right, then check out. In store, you have to carry the item around, then to the register, pull out your credit card, and purchase it, all while thinking about the item you are holding.
Our generation usually prefers online shopping, because it does not involve interacting with other people. Even if you use self-checkout in a store, there are workers walking around and other people shopping as well. Previous generations, like Baby Boomers and Generation X, enjoy interpersonal contact and dislike online shopping, so most of them shop in-store.
One thing for sure though, is that the extensive use of online shopping is putting real stores out of business. Stores like Payless, Gymboree, and Destination Maternity filed for bankruptcy this year, most likely because of online competition like Zulily. These stores cater to families, and families often have busy lives. This means they would rather quickly look online for new clothes while dinner is cooking than making time to run out to the store to possibly get what they need.
According to Oberlo.com, 25.6% of people in the world shop online. This may not seem like a high number, but that is including the people in third-world countries who do not have access to the internet. Out of the 7.8 billion people in the world, npr.org reports 4.4 billion of them do not have access to the internet. This means that a more accurate statistic would be that 56.47% of people with internet access shop online. Websites like businessinsider.com report that $9.4 billion dollars were spent this year on Cyber Monday alone. Since there were countless deals and sales on Cyber Monday, this means the value of the goods purchased was even higher. Overall, you cannot deny the fact that sales like Cyber Monday are a huge part of the booming e-commerce industry.
If you shop in a store, your purchase goes to more people who are working for that company. Amazon only has about 613,300 employees, according to fastcompany.com, while Walmart has 2.2 million employees, as reported on corporate.walmart.com. This statistic shows that the money you spend at Walmart supports more people than the money you spend on Amazon.
While online shopping may provide convenience, in-store shopping seems to have more benefits, especially around the holiday season. However, the most important factor in deciding which way to go is which satisfies your needs and schedule more. Just keep in mind this holiday time that shopping is not the only aspect of the season.
About the Writer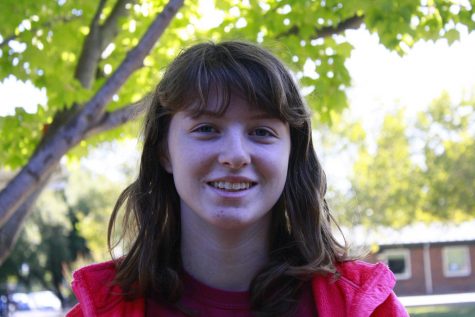 Robyn Price, Copy Editor
Robyn Price is a senior and is a first year staff writer and copy editor for Norse Notes. She is looking forward to trying something new and bonding with...