Basketball Takes Top Spot
Basketball is first in league going into the second round of play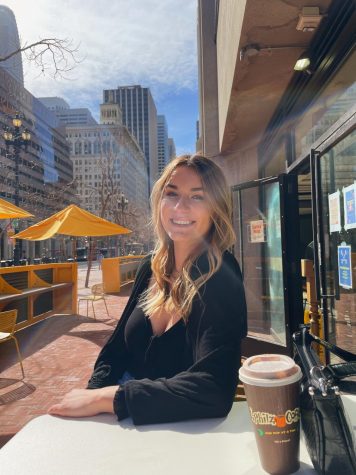 More stories from Kate MacPherson
The varsity boys' basketball team is currently first in league with a record of 4-1 and an overall record of 15-3, completing their first round of league play with a win against Ponderosa on January 29.
"I think our chemistry is what got us here," senior Anand Mepperla said. "We all have faith in each other and believe in each other and that's what gets us through most of our games."
Losing only to Rio Linda, the Vikings are now tasked with matching their performance from the first half of league play. But for most of the team, the work at hand only fuels their desire to win.
"There is no pressure. We just have to keep doing what we're doing and go win more games," junior Nathan Greenfield said.
Joining the Foothill Valley League conference in 2018, last year's varsity team went 3-7 in league, earning a fifth place finish out of six teams. For returning varsity players, the emphasis on the expectation of success has produced better results than previous seasons.
"Our team is way better and more disciplined than last year," Greenfield said. "It's important to just keep the team's energy up and do my role to help the team out."
In addition to the newfound winning culture, comes a new combination of players. Unlike previous years, this year's team features members from each grade level coming together to create the perfect recipe for success.  
"We've all learned to grow with each other," junior Cory Snyder said. "We are able to teach the younger guys what hard work looks like while all remaining super close."
Freshman Derek Lamb and sophomores Brent Gill and Jayden Morris make up the team's underclassmen members, setting the Vikings up for future seasons with experienced players. Greenfield and Snyder having played varsity last year as sophomores have combined with seasoned seniors and previous JV players to provide leadership among differing skill sets and experience levels.
"Having been on varsity last year and seeing what it takes to be successful, I have a unique sense of leadership and how to expand my role," Snyder said. "We all enjoy being around each other and enjoy each other's success."
But their work is not done yet; the team has high hopes of a postseason run in playoffs. Their connections and hard work has got them this far, but as circumstances intensify, they will need to stay focused to reach their goals. 
"I think it's going to be more aggressive and competitive because we are first, so everyone else is not where they wanted to be this season," Mepperla said. "We want to obviously win league, make playoffs, and go as far as we can."
Catch the Vikings in action at their last home games: January 31 at 7 p.m. vs the Lincoln Zebras and Senior Night on February 7 at 7 p.m. vs the Placer Hillmen.
Leave a Comment
About the Contributor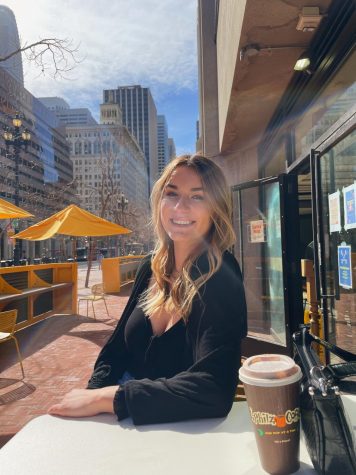 Kate MacPherson, Editor-in-Chief
Kate has been in Journalism since her freshman year and is excited to be an editor-in-chief this semester. Outside of class, Kate works as a barista at...