Committing to Play
Senior baseball players commit to Pac-12 colleges.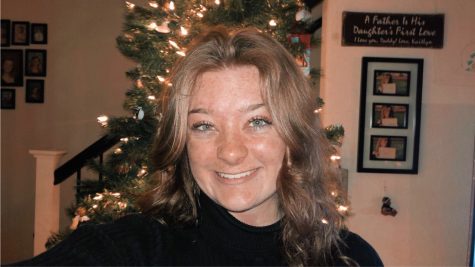 More stories from Kaitlyn Edwards
Seniors Carson Blatnick and TJ Nichols have both committed to colleges to play baseball at the collegiate level.
Carson Blatnick
"My biggest inspirations have been my dad and my brothers," Blatnick said. "They were the ones to initially introduce me to the game when I was younger. I've fallen in love with the game ever since."
Blatnick committed to the University of Washington after seeing the campus and meeting the baseball coaching staff, which made him realize this school was the perfect fit for him.
"There's so much passion that is involved in baseball," Blatnick said. "It's such a game that is built around failure that you have to love it, or you'll never make it far."
Blatnick works to improve everyday by doing early morning workouts, through practice after school, and by going to Stockton to get extra practice. He feels that his hard work and supportive family has led him to being able to play baseball in college.
"My biggest motivation has been self motivation," Blatnick said. "I've always been competitive and had the mindset that I want to be the best that I can be."
TJ Nichols
"My dad is definitely my biggest inspiration," Nichols said. "He introduced me to baseball and has played with me and my brother since I was three."
Nichols committed to the University of Arizona after feeling like he connected well with the coaching staff and liking the facilities at the school.
"The friendships you build in baseball with your teammates are bonds that are like no other," Nichols said. "I've played with guys since my freshman year that I still keep in touch with. That strong bond is my favorite part of the game."
Nichols believes that being offered to play at the collegiate level was made possible because of his hard work and dedication to playing baseball throughout his life.
"I live by the quote, 'Don't let good get in the way of great,'" Nichols said. "Take every little thing you do, whether it is practicing, work outs, or games, and just try to get better from it."
About the Writer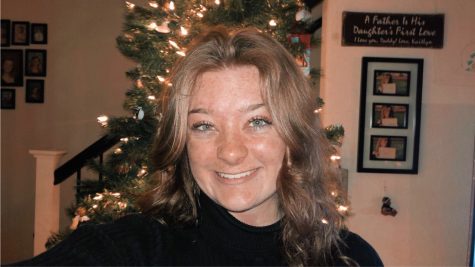 Kaitlyn Edwards, Editor-in-Chief
Kaitlyn Edwards is a junior and in her third year of working on the Norse Notes staff. During her sophomore year, she was the sports editor. Outside of...