Coming to an end
The girls' varsity soccer team played their last home game on February 5th, losing to Placer by one goal. As the winter sports are slowly coming to their end, so is the high school soccer career for many of our senior Vikings.
"I'm going to miss playing with everybody," senior and captain Jaidyn Bohren said. "I'm looking forward to everyone being together for senior night and supporting one another."
Senior night for the varsity team was one for the books as players walked proudly through the field with their loved ones while saying their final goodbyes to the Oakmont field on their last home game. Brief speeches were also given as well, while the players walked with their families and hugged the coaches. As tears were shed all around, one of the most heartfelt of speeches was given by sophomore Maggie Danielson dedicated to her senior sister and teammate, Reagan Danielson. 
"One piece of advice I would give the younger players is to make the most of your time because the four years fly by so fast," soccer captain Alyssa Renard said. 
As the lady Vikes played hard for a win, you can see the relationship they have built with one another. They all shared moments of sadness and reminiscence throughout their final game as it eventually ended with an upsetting loss. 
"Nobody's the same, there are so many different personalities on the field that even if you don't mesh well with them off the field, you have to learn how to work with them on the field," Renard said. 
The girls soccer team has built up a family-like relationship with each other and it really shows on the field. Their support and kindness to one another through thick and thin and through their years playing together is what will resonate with the graduating seniors and continue on with next year's team.
About the Contributor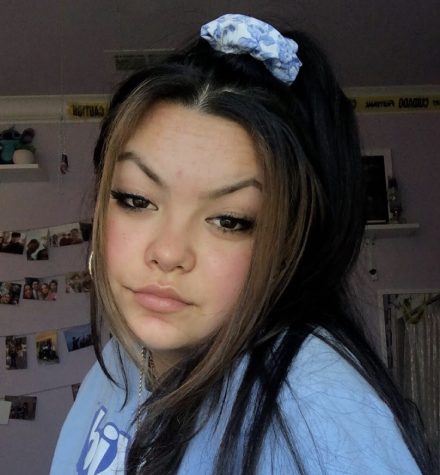 Lauren Watanabe, Editor
Lauren Watanabe is a junior in her second year of being part of the journalism team at Oakmont. When not participating in journalism, Lauren likes to study...