Santa's Helpers
Student volunteers' yearly visit to F.C. Joyce Elementary School to make the students' holiday brighter
For some people, the holiday season is filled with joy and gifts. However, for those who are less fortunate, it can be a time of hardship.
For this exact reason, Oakmont's annual Santa's Helpers event is intended to make the holidays marvelous for those in need.
"In the season of giving, it shouldn't be about a monetary connection," Student Government teacher Mr. Kentris said. "It should be [about] those who want to help and give back to others." 
To spread more holiday cheer, senior Alyssa Reyes explains what part of Santa's Helpers is her favorite. 
"The holiday joy and cheer and everything about it," Reyes said. "Celebrating with little kids and giving back."
The students from F.C. Joyce Elementary School in North Highlands are seemingly going to react positively. Senior Aaron McMillian describes how he believes the students may react to the yearly visit.
"[I'd imagine they would feel] pretty happy, they're just really grateful about everything we do for them so it's just a really good time for everyone," McMillian said.
Sophomore Jolie Anderson participated in the Santa's Helpers event and enjoyed her experience with the children.
"I loved getting to interact with the children. We had kindergarteners, and so it was really exciting to bring joy to  them and see their excited faces at the gifts," Anderson said. "At some of the gifts, they were overly happy even if it was a small gift, so you can tell that this event means a lot to them."
Leave a Comment
About the Contributor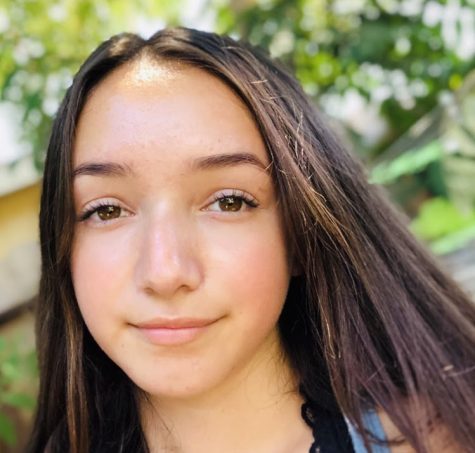 Naomi Mitten-Voget, Staff Writer
Naomi Mitten-Voget is a sophomore and in her second year of working in the Norse Notes staff. Outside of journalism, Naomi likes to paint and hang out...