"Excelsior!": Paying Tribute to Stan Lee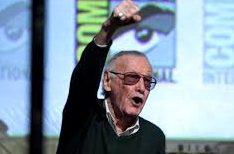 Stanley Martin Lieber, better known as Stan Lee, passed away at age 95 on November 12, 2018 at Cedars-Sinai Medical Center in Los Angeles, California. He is known for being the co-creator of many Marvel superheroes like Spider-Man and Black Panther.
"I'm so sad that Stan Lee died because he's not going to make any more funny cameos in any of the future Marvel movies," freshman Parker Stuhr said.
During Lee's life, he went from being an office gofer to being the editor-in-chief of Marvel Comics. Later, he became the company's publisher and chairman.  Through Lee's guidance, Marvel went from being a small part of a publishing house to being a major multimedia corporation.
"Stan Lee dying was so hard on people because he influenced the world when he created the Spider-Man comics," junior Matthew Hutcheson said.Lee was 17 years old when he started working at Timely Comics, eventually called Marvel Comics. Lee tried to think of ideas for superheroes that were anything but ordinary.  He first proposed a family of superheroes, bringing upon the birth of the Fantastic Four.
"When I found out that he died, I felt like my stomach fell out of my mouth because I was really sad," freshman Ethan Montgomery said. "It was really devastating."
When creating a new superhero, Lee would try to always think about what super powers had not been used yet. When he produced the Hulk, he had created the strongest man in the world. When he made Spider-Man, he was just looking at a fly that had landed on a wall near him, and immediately thought of one of his most widely known creations.
"Stan Lee dying is so sad because he shaped Marvel and changed so many people's lives," sophomore Sarah Kayugira said. "He made the world of comics and superheroes much more diverse by creating superheroes with disabilities and of other ethnicities."
Not only was Lee the creator of many superheroes, but he was also a hero in the army.  He enlisted in the army after the Pearl Harbor attacks.  He was eventually honored with a lifetime membership in the Signal Corps, in which he said was "one of [his] proudest moments."
"I used to be embarrassed because I was just a comic book writer while other people were building bridges or going on to medical careers," Lee said in an interview with the Washington Post in 2010. "And then I began to realise: Entertainment is one of the most important things in people's lives. Without it, they might go off the deep end."
About the Contributor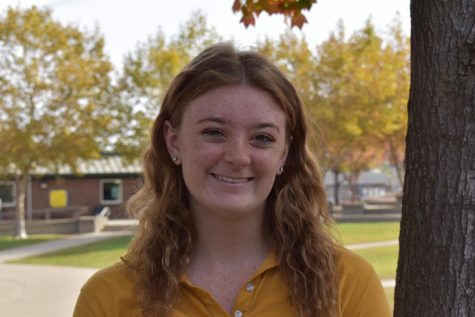 Kaitlyn Edwards, Sports Editor
Kaitlyn Edwards is a sophomore and a second year staff writer for Norse Notes. She also currently serves as the sports editor. She is a cheerleader, an...