Kings off to a royal start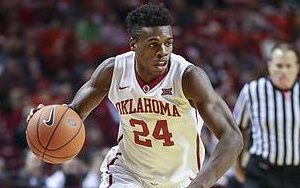 Paul McLaughlin, Staff Writer, Sports Editor, & Copy Editor
November 13, 2018
After a 107-99 win against the Orlando Magic on October 30th, the Kings stand at four straight wins after their 1-3 start, resulting in a 5-3 record. While only having two more wins than losses, the quality of those wins is what matters. They have beaten the playoff-caliber Miami Heat, Washington Wizards, and Oklahoma City Thunder, along with the tough Memphis Grizzlies, and the young Orlando Magic in this beginning stretch. After the end of last season, where the Kings ended 27-55, it looked like things would remain the same this coming season as it had been since 2006, which was the last time they made the playoffs. However, this season, they're off to a great start so far. This is majorly due to all of their young players simultaneously having breakout seasons, or in Marvin Bagley's case, having a great start to his rookie year.
Marvin Bagley, Nemanja Bjelica, Willie Cauley-Stein, De'Aaron Fox, and Buddy Hield have all been great this far into the season. As some examples, Hield is the ninth highest among all players in 3-pt. field goal percentage, Fox has a +/- of 10.75 (meaning that when he is on the court, the Kings outscore the opposition by nearly 11 points, and Bagley is fourth among all rookies in scoring (12.4 ppg), and second among all rookie rebounders (7.1 rpg) behind only the first pick, DeAndre Ayton.
To top it off, they are on pace for a 51-31 season. Which if we used last year's standings, would be good enough for the third seed in the west. The best is yet to come for the Kings, as one of their best players, Bogdan Bogdanovic, has yet to come back from his knee surgery that took place back in April. Once Bogdanovic has returned and is added back into the young Sacramento Kings lineup, the Kings will hopefully continue to prosper and return back to the former glory they last achieved over a decade ago. The only real question at hand is whether or not this early success will be sustainable throughout the rest of the season.