Does it all in the fall
Kaitlyn Edwards, Staff Writers
November 2, 2018
Filed under Features
Hang on for a minute...we're trying to find some more stories you might like.
Senior Jonas Cole was the only Oakmont student to participate in two fall sports for our school this year. He was driven by his friends to play both varsity water polo and compete in cross country.
"When [I'm] thinking of myself I think of the word 'busy'," Cole said. "I am always doing something and never have any free time."He has played water polo for three years, done cross country for two years, and also participates in track during the spring. One of the reasons Cole decided to do both water polo and cross country was to spend time with his friends.
"I think my greatest influence is probably my friends," Cole said. "They are the ones that I always look to when I'm mad or just want to discuss something. Those are the people that I trust the most."
Cole rarely has free time because of his extracurricular activities after school.  When he is free, he makes sure to spend time with his friends.  To cool off and refocus, Cole participates in sports.  He prefers cross country over water polo, because he feels that he is much better at it.
"Sports is just one of those things for me that helps me relax, focus, and it helps a lot with stress," Cole said.
Playing two sports was challenging for Cole, but he loved doing both sports too much to give up one of them up. Because of this, Cole was willing to deal with all of the stress and time management that comes with combining school and sports.
"I think my proudest moment was being able to have the opportunity to do sports," Cole said.  "Not everyone has access to free sports at their school, and I appreciate that I'm able to play."
About the Writer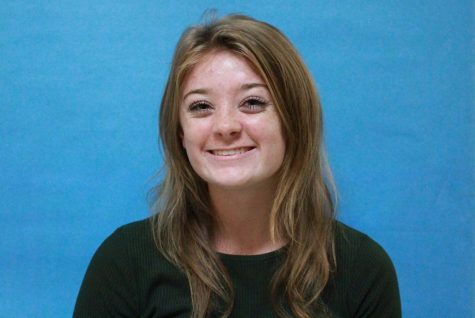 Kaitlyn Edwards, Staff Writer
Kaitlyn Edwards is a freshman and a first year staff writer for Norse Notes. In her time outside of school, she writes novels online and spends time with...