Black cats during Halloween
Daniela Hirsch, Staff Writer
October 29, 2018
Filed under Features
Hang on for a minute...we're trying to find some more stories you might like.
Owners of black cats should take additional precautions during the Halloween season, as these pets and their bad superstitions may cause them to become victims of potentially harmful pranks or even satanic practices.
Black cats have been associated with bad luck ever since the Middle Ages, often paired hand-in-hand with witchcraft and the devil. There is even the ancient superstition that if a black cat crosses your path from right to left; death and misfortune will ensure upon you.
"That's just cruel that there are people abusing animals just because of the superstition that a [black] cat is bad," freshman Samantha Cabacungan said.
Even Sacramento has been no stranger to black cat cruelty. According to CBS13 Sacramento, in 2012 a woman named Diane Frere looked out her window Halloween night to find three teenagers messing with some sort of bag outside her house. The next morning she found that inside the bag there was a kitten that had been fatally mutilated.
"If I [had] a black cat, during Halloween night I would make it stay at home so that nothing bad happens," Cabacungan said.
Some people are ignorant to the cruelty that is imposed on animals when they are abused. Black cats may just be a symbol of bad luck to them, rather than as living animals that people care for. They might not be concerned when their own pets are abused, and may even abuse them themselves.
"Sometimes I'll just hit them around… just like a toss… like a light kick," one student admitted about their own cats at home.\
As a result, many adoption places decide to pause the adoptions of black cats during the Halloween time. But despite previous circumstances, the SPCA in Placer County does not act on this superstition. Making sure that the black cats are adopted out to capable owners is still a priority, even though this precaution is not taken.
"Potential adopters would still have to come in and visit with the cat first [and] fill out an adoption questionnaire," a representative of Placer SPCA said. "Additionally, the adopter must sign a lengthy contract stating what they are allowed to do and not do with the animal they are adopting."
Regardless, it is still important for students who own black cats to understand the necessary measures that they should take to keep them safe on Halloween night.
"I have never made any extra effort to keep my [black] cat safe during Halloween," freshman Emily Vincent said. "[But] maybe I should."
About the Writer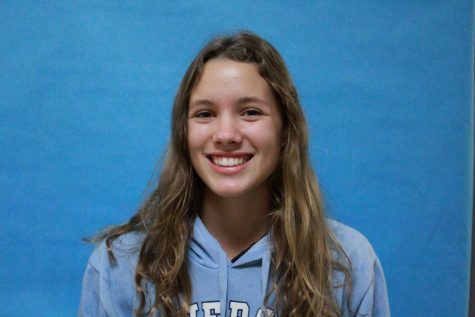 Daniela Hirsch, Staff Writer
Daniela Hirsch is a freshman and a first-year staff writer for Norse Notes. In her free time, she enjoys hanging out with her friends, creative writing,...