Can he be Moore determined?
Kaitlyn Edwards, Staff Writer
October 17, 2018
Filed under Sports
Hang on for a minute...we're trying to find some more stories you might like.
Varsity head coach Tim Moore was born into a world of sports.  While growing up, he played football, baseball, basketball, volleyball, rugby, golf, and soccer, as well as participating in swim and wrestling.  Engaging in these sports made Moore the dedicated leader and coach he is today.
"He's a hardworking guy who has so much faith in his team and just wants to win so bad and loves his team so much,"
senior varsity football player Joseph Mintmier said.  "Even though the outcome may not come as he wants it to be, he won't give up."
Moore has been coaching football since 1999. Two of the teams that he has help coach in that time have gone to playoffs.  Although our varsity team has not gone to the playoffs under Moore, he has always been proud of the hard work they have learned from him like persevering until they reach their goals.
"I'm committed because when I decide to do something, I give it everything I have," coach Moore said.
Since accepting the varsity head coaching position in 2009, the team has won 34 games.  In all three of their best seasons, they have gone 5-5.
"My favorite memory as a football coach was my first varsity head coaching win when we were playing Pitman High School — a big division one school," Moore said.  "We were down by 13 points with seven minutes left and we won for the home crowd."
Coach Moore believed in his team so much that they were able to bring home their first win of the 2009 season during the Pitman game.  The faith he had in his team and the dedication he put in before the game all paid off when they won by one point from his excellent coaching.
"He works his butt off to make sure that our team is prepared for the upcoming week," Mintmier said.  "He puts in countless hours to prepare our team and the coaching staff.  He doesn't sleep basically."
Coach Moore is determined to make his team the best that it can be and pushes them to try their hardest, not only in football, but in school and life as well.
"[Coach Moore] has done so many great things for us," senior varsity football player Max Bumgarner said. "I can't imagine playing for anybody else."
About the Contributor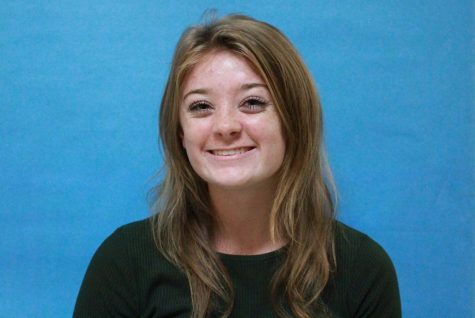 Kaitlyn Edwards, Staff Writer
Kaitlyn Edwards is a freshman and a first year staff writer for Norse Notes. In her time outside of school, she writes novels online and spends time with...