Early NBA Award Predictions
Hang on for a minute...we're trying to find some more stories you might like.
The beginning of a new NBA season is always exciting, seeing established players and rookies alike setting expectations for the next eight months of the NBA. However early it may be, it is never too soon to start predicting the award winners of the season. Below are my predictions for two of the most prestigious awards in the NBA: the MVP and the Rookie of the Year.
MVP:
1) Giannis Antetokounmpo
2) Anthony Davis
3) LeBron James
During the offseason, LeBron James joined the Los Angeles Lakers where he plans to share the workload with young players like Lonzo Ball, Brandon Ingram, and Kyle Kuzma. This year it is seeming like James will not be shouldering the entire offense as he did on the Cavaliers. However, James is still the best player in the league which puts him in contention as an MVP candidate each year, placing him at my number three spot.
Anthony Davis' team, the New Orleans Pelicans, lost center DeMarcus Cousins to the Golden State Warriors during the offseason. Losing a player like Cousins will no doubt negatively influence the Pelican's offense and defense. As a response, Anthony Davis will have to step up and have a tremendous season and he is very-much-so capable of doing just that. However, Davis' Pelicans are not likely to have a great regular season, making it more difficult for Davis to be MVP. Before Russell Westbrook in 2017, the last MVP to have a lower seed than the second was Michael Jordan back in 1988, where the Bulls were still the third seed. Because of the Pelicans unlikeliness of obtaining a high seed, Anthony Davis is only my number two candidate.
Without a doubt, Giannis Antetokounmpo has been improving each year he has been in the league. He started as a widely unknown yet athletic rookie and has blossomed into a top-five player in the short span of five years. He will continue this greatness in the 2018-2019 season solidifying himself as the best player in his conference while leading the Milwaukee Bucks to a high seed in the new LeBron-less east. With these great feats, Giannis Antetokounmpo will earn his first MVP title.
Rookie of the Year:
1) Luka Dončić
2) DeAndre Ayton
3) Collin Sexton
Both Collin Sexton and DeAndre Ayton had amazing Summer Leagues before their true NBA debuts this October showing off that they might have a great future in the league. I predict that in his rookie year, Collin Sexton will become a stand-out player for the Cleveland Cavaliers and prove himself as one of the best rookies in the 2018 class.
During both Summer League and the preseason, DeAndre Ayton was an absolute monster. With these flashes of greatness that he showed, it is looking like DeAndre Ayton will be a great number two option to Devin Booker, forming a Suns dynasty for years to come.
While Sexton and Ayton will no doubt have great years, Luka Dončić will prove himself as the best. Dončić was already playing professional basketball for Real Madrid when he was 16 years old. During the 2017-2018 season, when Dončić was 19, he led Real Madrid to a EuroLeague title while also being the EuroLeague MVP and Final Four MVP. Dončić is the youngest to do earn any of these feats, little alone all three. Dončić is perhaps the best international prospect since Giannis Antetokounmpo and will show that when he wins the Rookie of the Year for the 2018-2019 NBA season.
About the Writer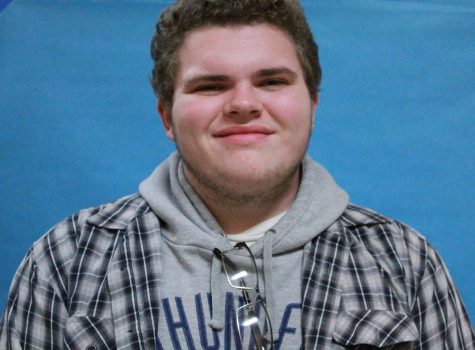 Paul McLaughlin, Staff Writer & Sports Editor
Paul McLaughlin is a senior and a second year staff writer, as well as a first year sports editor for Norse Notes. In their free time they enjoy watching...