Two weeks before Homecoming, each grade level had the task of decorating their own float. In honor of the Homecoming theme of "Hollywood," each grade received a movie genre as their grade level's theme. To join the fun, students volunteered on weekends to help build their respective floats. Take a look at the final products. 
Star Wars Fanatics
Freshman were assigned the theme sci-fi and decorated their float to look like a scene from Star Wars. Their skit depicted a dramatic reenactment of the battle between Luke Skywalker and Darth Vader. Characters such as Princess Leia and Chewbacca surrounded them and celebrated Skywalker's victory.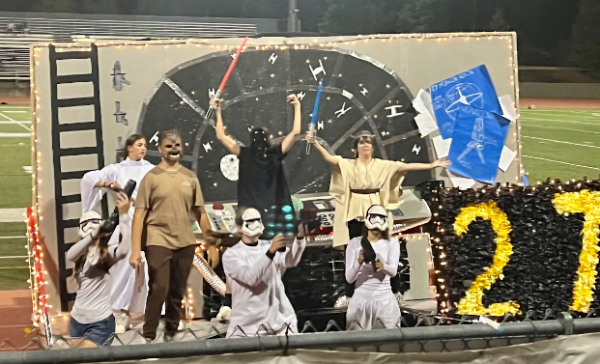 Love is in the Air
Sophomores had romance as their genre and made their float reminiscent of a scene from a high school rom-com. The pink background with lockers surrounded the two main characters; a girl and her jock boyfriend. At first she was mad at him because he dated her for money but he confessed that his feelings were real and publicly asked her to the homecoming dance. All conflicts got resolved when she said yes and danced off of the float.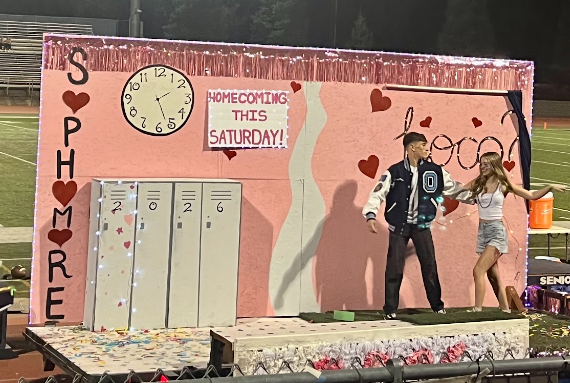 Scary Circus Clowns 
Juniors' genre was horror and their float's background consisted of a huge red balloon next to the outline of Pennywise's evil eyes and spooky smile. The junior skit reflected the famous horror movie "It" and had kids riding bikes in circles around the float while the clown, Pennywise, was on stage talking to Georgie. In the end, Georgie was killed by Pennywise, who danced above his laying body.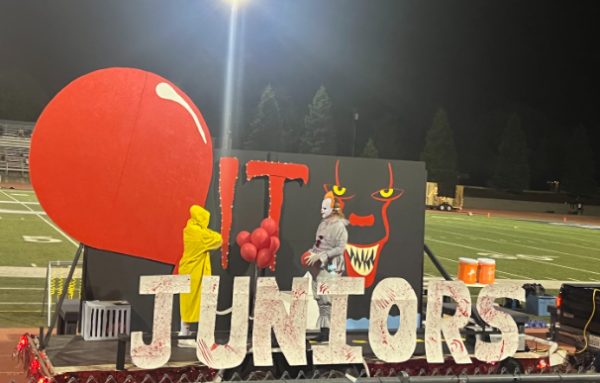 Mission Impossible
The senior float was action movie themed. They had a robber suspended in the air, trying to grab a graduation cap on a stand as if in place of an expensive jewel. Further in their skit, cops stopped the guy who was robbing the place, however, right after they took the perpetrator away a group of spies dressed in black stole the cap and celebrated with confetti poppers.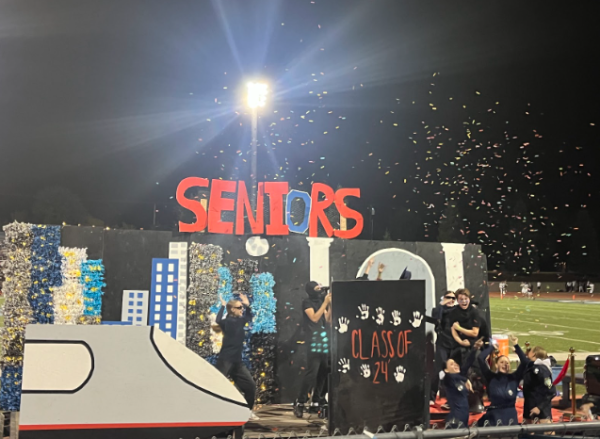 Results 
After deliberation between the teacher judges, it was decided that the juniors and seniors tied. Yet, the glory went to the seniors as it is their last year here at Oakmont! This win was an exciting end to half-time and got the student section riled up and ready for the rest of the football game.