Spirit week at Oakmont serves as a nice break from their mundane school tasks; in anticipation of the big homecoming game and dance at the end of the week students are encouraged to dress up each day in a specific theme chosen by student government. Here is a recap of all the themes that allowed students to get creative and have more fun during the school week. 
Adam Sandler Day – Tuesday 
As part of Oakmont's Adam Sandler Day, students emulated Sandler's well known street style. Many sported long basketball shorts, oversized tees, and tall white socks with dad sneakers or even Birkenstock sandals. Students also wore accessories like backwards caps and sporty sunglasses to complete their looks.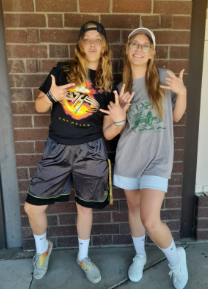 Barbie vs Oppenheimer Day – Wednesday
Barbenhiemer is here! Oakmont students dressed for either the Barbie or Oppenheimer theme to showcase which one they loved more. Some students wore black suits for Oppenheimer, while some wore pink dresses or skirts for Barbie. Accessories such as pink leis, glasses, and hats were also worn by many.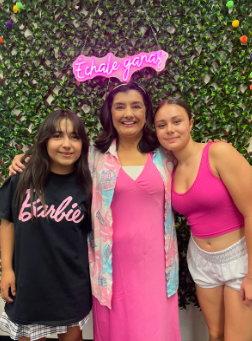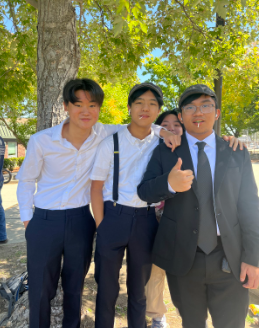 Dress As Your Type Day – Thursday
Students dressed up as the type of people they find attractive. Some girls dressed as dreamy surfer boys with Hawaiian shirts and caps to cover their hair,  while other students wore jerseys of sports that their crushes play. More comedic takes included people dressing up as red flags, implying the flawed nature of their past love interests.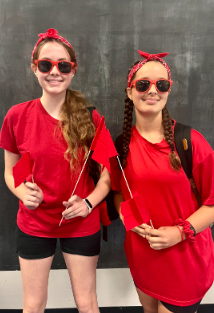 Oakmont School Spirit Day – Friday
Closing spirit week with the theme of school spirit day, students wore their class colors for the rally and football game. Accessories included but were not limited to hats, glasses, facepaint, and necklaces.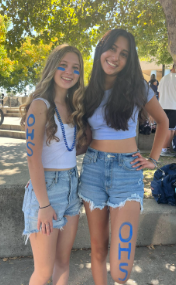 To see more about Homecoming spirit week visit @ohsnorsenotes on Instagram.