Staff Appreciation Week
Appreciating Oakmont's staff and teachers this week.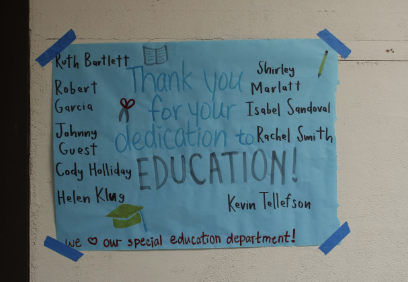 From May 8 to May 12, Oakmont held Staff Appreciation Week, which means there will be different gifts given to teachers as a sign of appreciation for their hard work.
Day one: On May 8, students showed their appreciation for their teachers by displaying posters of  different fields of study at Oakmont, featuring the staff that works in each field.
Day two: On May 9, teachers got muffins provided by Culinary and Carissa Jones, and  Coffee from the Cool Kids Coffee team, run by Cody Holliday.
After interviewing Holliday, he explained how this was all set up. Teachers were given multiple beverages of their choice in the morning, and the operation was finished by the first period.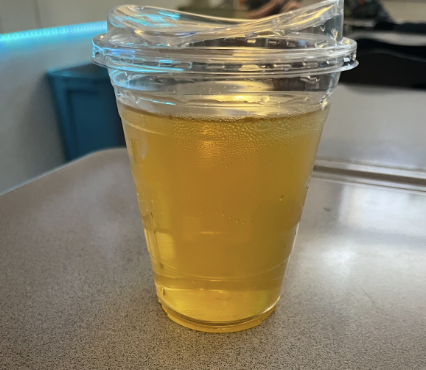 "We were contacted by Bryan Johnson, [our] program specialist," Holliday said. "The Cabinet at the District Office wanted to see if we were capable of delivering for the staff…they funded the operation and today we made 62 coffee, tea, hot chocolate, lemonade, and Arnold Palmer deliveries to teachers across campus, and all done during first period!" 
Due to his experience last year, Holliday was more than qualified for the opportunity this year. 
"This is the second year I have been in charge of Cool Kids Coffee," Holliday said.
Luckily for Cool Kids, the process for setting up this event did not take too long, as it's something they typically run anyway.
 "Normally, we do it twice a week for the school year, and the staff order it, and we make all the drinks and all the deliveries," Holliday said.
Overall, the process of running Cool Kids Coffee isn't too demanding.
"There really aren't any hard parts, it's just the orders and deliveries," Holliday said.
Day three: On May 10, staff and teachers were shown appreciation for their hard work by a lunch in room 502.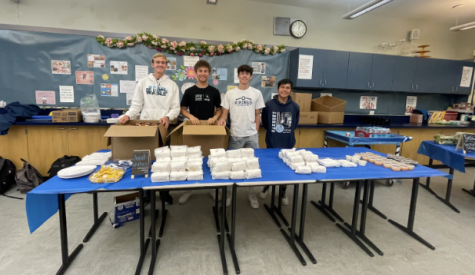 Day four: On May 11, teachers were shown appreciation of their work by being given a gift from Student Government.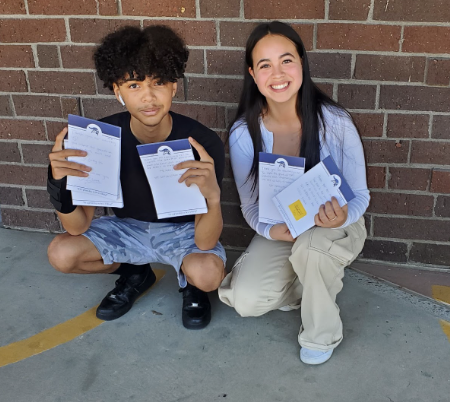 Day five: On May 12, students dressed as teachers, and teachers dressed as students.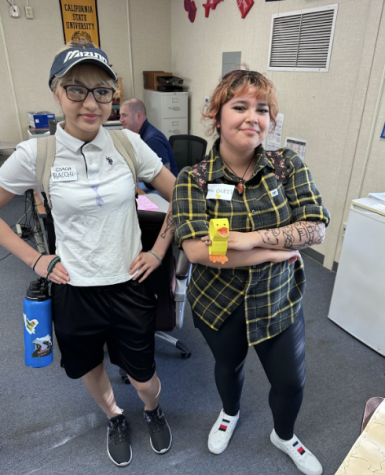 Overall, this week was very eventful and let staff and teachers be told that their hard work is appreciated and valued.