Committed athletes
Viking athletes looking to further their athletic abilities at the next stage.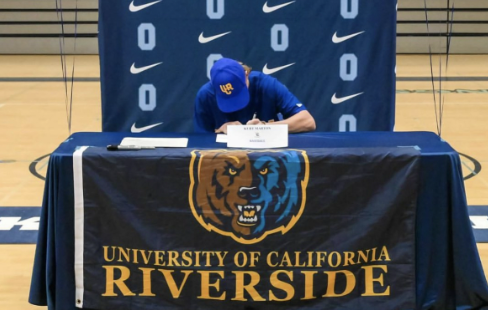 Kurt Marton
Kurt Marton has been playing baseball for 13 years, and is furthering his academic and athletic careers at UC Riverside this coming fall. Martin's favorite memory of playing baseball at Oakmont was winning the league against the Lincoln Zebras during his junior year. Signing with a school has always been a goal of Marton's because he has always embodied a hard work ethic, sharpening his skills to get to this point. His aspirations are to start as a freshman pitcher and take advantage of the opportunities he will be given. 
Tanner Stone
Tanner Stone has been wrestling for seven years, and he will be taking his talents to further his academic and athletic careers in Grand Junction, Colorado at Colorado Mesa University. His favorite memory of wrestling at Oakmont was in his freshman year, competing with the team at every meet. In Stone's journey to this point, he really felt that by living in the moment and working hard, it would all come together. Stone is looking forward to going to Colorado Mesa to wrestle hard, ultimately becoming a good wrestler and a better person. 
Bitsy Wagner
Bitsy Wagner has been playing soccer for 13 years, and will further her academic and athletic career at Oregon Tech. Wagner's favorite memory of soccer at Oakmont was making it into the second round of playoffs. Wagner has always wanted to play soccer for as long as possible, but never really thought about doing it in college until her freshman year. Wagner is excited for this new environment, higher level of play, and being part of a team. 
Eleanor Champlin-Wilson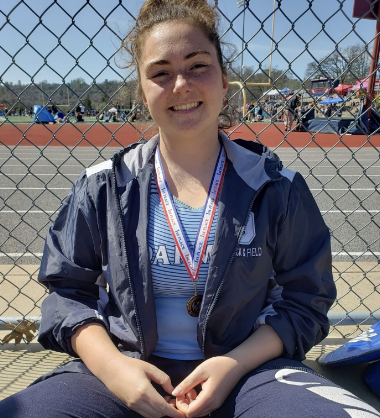 Eleanor Champlin-Wilson has been competing in track for seven years, and is taking her talents to Harvey Mudd College. Champlin-Wilson's favorite track memory was the throwing practices in the rain last year. She always wanted to do track and field in college, but never really considered it until the coach contacted her last year. Champlin-Wilson is most excited about taking her next step with experiencing the bigger meet atmosphere with more competitors and traveling farther for meets. 
Kyle Stahlecker 
Kyle Stahlecker has been playing football for 12 years, and is taking his talents at Sacramento State University. Stahlacker's favorite football memory was beating Casa Roble High School during his junior year. Stahlecker knew after sophomore year he had a chance to be good and potentially play at the next level, and the offers started coming during his junior year. He is most excited to get after it and win games this fall.