Is TikTok coming to an end?
Addressing the possibility of TikTok being banned.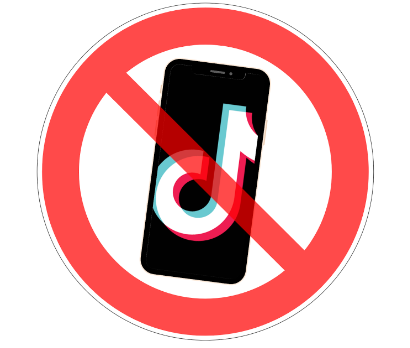 Scroll. Watch. Like. Repeat.
The pattern and layout of TikTok has certainly made its place in one of today's societal entertainment sources. 
However, what if it's possible that this trendy app might become banned?
Current news today is pointing towards TikTok getting banned because of the possibility that the Chinese government is stealing data and personal information from users around the world. 
Millions of Americans use this app, reflected in  TikTok having made $9.4 billion this year alone. 
"Under Chinese law, companies can be required to hand over internal information to the government for supposed national security purposes," according to CNBC News.
The source constructs that the main security risk is "who can access U.S. consumer information and… who has the ability to determine what information reaches U.S. users."
This forms a potential new threat for the personal privacy of the U.S., along with others as well.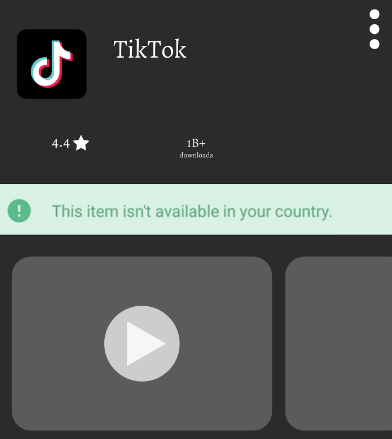 Americans are unsure whether these theories revolve around whether TikTok is stealing their personal information, or the risk of their data they are receiving isn't real. 
Especially for the youth of today's generation, TikTok has shown to be one of the most influential and popular apps among teenagers all around the globe. 
Aside from the obvious safety issue that has recently been brought to surface, TikTok also has displayed problems regarding negative psychological effects on today's teenagers. 
Many students at Oakmont High School are admitting that, in general, TikTok does more harm than good. 
Sule Hassan, a sophomore at Oakmont, explains the harsh effects of the media app, and explains that the addiction to it is comparable to that of drugs. 
"Scrolling on TikTok is like doing drugs," Hassan said. "When you're scrolling on TikTok, your brain is looking for a short burst of serotonin, that is a quick way to find something good, instead of actually doing activities."
Moreover, similar to Hassan's beliefs, sophomore Jett Honaker admits to the app being harmful because of its ability to distract you on your phone for extended periods of time. 
"I feel like it does more harm than good because a lot of people are addicted to it now," Honaker said. "I mean I've even spent hours scrolling and not really paying attention to the time."
Following along the same lines, Leah Maupin understands the downside to the app, but disagrees with the possibility of it being banned in the future. 
Maupin defends the ideology that all social media is bad, and that one app should not become the target of it all. 
"I think it does have a negative impact on the youth, but they shouldn't ban it; every other social media platform does that too," Maupin said. "It does negatively impact the youth, but everything else does too – so why just ban one app?"
Based upon student feedback, they generally pinpoint the fact that, despite these new safety concerns circulating it, TikTok is not mentally healthy for teens. 
It should be used with precaution as to how much time is spent on it.