Lacrosse makes its debut at Oakmont
An overview of how the new sport is doing in its first season.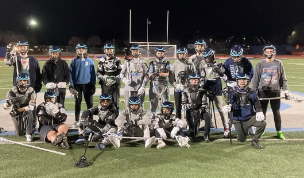 Oakmont High School has always prided itself on offering a great selection of seasonal sports into their athletic program that fit for all of their different student athletes. 
As spring sports are now in session, the school is filled with students who are currently involved in Oakmont's swim, baseball, softball, volleyball teams, etc. 
However, as of this year, Oakmont has added a new sport to their spring athletic program, one that has increasingly gained popularity over the years: the game of lacrosse. 
As a new sport, it can be difficult to build up and obtain committed players, or establish a well-running athletic program. 
Nonetheless, it's relieving to say that with the boys and girls lacrosse teams in session, the student body has had an overall positive experience and reaction to the newly added sport. 
Junior Noah Glenn, one of the boy's team captains, is one of many of the members on the team who has never played lacrosse, but is still committed to learning the game.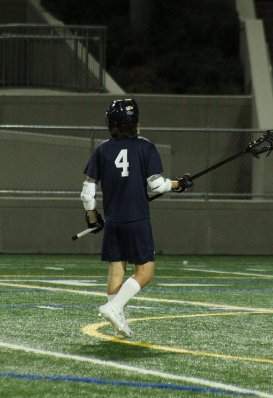 Even in the midst of practicing his craft to improve his performance, Glenn still feels that lacrosse is not only a great addition to Oakmont's athletics, but has also helped him expand other aspects of his individual character, especially embodying the role of a team captain. 
"I think it's great that we're finally adding the sport here at the school because it's fun to play and watch," Glenn said. "I have gained better leadership abilities as a captain of the team, and the simple skill of just really moving the ball around."
Moreover, Lily and Amy Nelson, two freshmen sisters on the girls lacrosse team, have had only great things to say about the program.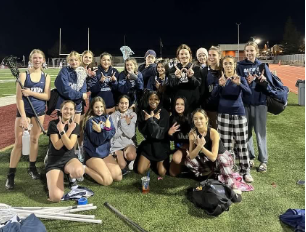 For Amy Nelson, while the sport itself is great to learn and play, being on the team itself has proven to create a strong team bond, and positive environment as well. 
Oakmont's lacrosse teams have successfully put an emphasis on establishing a tight-knit group of players on and off the field. 
"I'd say we established a pretty good team atmosphere," Nelson said. "It's so much fun… I have gotten to learn about the game and have made some new friends while doing so, so overall it was very nice."
Likewise her sister, Lily Nelson, is also appreciative of their new head coach, Patti Hales.
Especially when building upon a new sports program, coaching is essential to not only figuring out the new spectrum of how things will work/run, but the ability to maintain and have a healthy coaching relationship with the players as well. 
"My coach has been great, and she's been wonderful," Nelson said. "I think this is her first time coaching lacrosse, and she's tried the best she can."
Overall, looking at the student body's optimistic viewpoints regarding the sports program, lacrosse brings a promising start to its first year, and is deemed to be a great decision in terms of creating the team.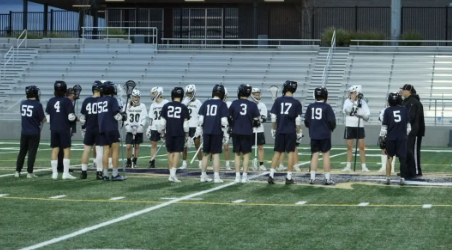 Another member of the boy's team, Seth Starkey, encourages fellow students to engage and join the team next year. He feels that he has gained a lot from the program, and even through some patches of difficulty, is happy to confirm he will be rejoining the team next year in his junior year. 
"It's an amazing way to stay active and it's very enjoyable definitely for newcomers and it's also a nice environment and atmosphere to be in," Starkeysaid. He encourages those looking to join next year. 
At the end of the day, Oakmont High School has opened up another athletic opportunity for its students to participate in. 
The debut of lacrosse has shown to be conventionally popular amongst its team members, and has given the school an exciting new sport to look forward to every spring!