Japan wins the fifth World Baseball Classic
A 3-2 victory over the USA caps Japan's third WBC victory.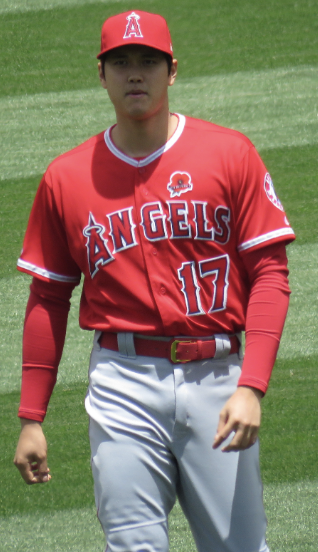 After what felt like the game of a lifetime, Japan ultimately prevailed over team USA, capturing its third World Baseball Classic (WBC) championship.
No other team has even appeared in the championship three times.
Entering the tournament, Japan was viewed as one of the big three teams, along with the Dominican Republic – who saw elimination during Pool play – and the USA.
During the semifinals, team USA faced off against Cuba, in a game which spanned nearly three and a half hours. Throughout the game, USA trailed only once – and it was before they could even get the chance to hit.
After falling to a 1-0 deficit in the first, Paul Goldschmidt hit a go-ahead, two-run home run off of Roenis Elías, with team USA never looking back. The final score was 14-2 favoring the USA, setting up a potential championship repeat – which would be the first since Japan in 2006 and 2009.
While this game was a rout, the other semifinals game was a much closer matchup.
Japan beat Mexico in dramatic, walk-off fashion by a score of 6-5. After entering the bottom of the ninth leading 5-4, team Mexico surrendered a double to Shohei Ohtani and a walk to Masataka Yoshida, leaving the winning run on base for Japan's best hitter, Munetaka Murakami.
Murakami wasted no time, swatting a double which drove in both runners, sealing Japan's third World Baseball Classic championship appearance.
For the final, which was played the day after Japan's magical win against Mexico, one of baseball's most anticipated matchups of recent history was all but guaranteed: Mike Trout vs. Shoehi Ohtani.
After jumping to a 1-0 lead in the second inning courtesy of a Trea Turner solo home run, the USA fell behind 2-1 – and never saw the lead again.
Japan's designated hitter, Shoehi Ohtani, ended his day at the plate with a single and a walk. However, after Yu Darvish's eighth inning in which the USA gained another run, putting the game within reach, Ohtani was requested to pitch the ninth inning to seal the win for Japan.
The Japanese two-way star has already made a name for himself in the MLB, having already won Rookie of the Year and MVP honors in his first 5 seasons in the MLB. While his offensive power is impressive enough, Ohtani is doing everything right at the plate while also putting up phenomenal pitching statistics, earning him a top-five finish for MLB's most prestigious pitching award, the Cy Young.
Due up third for team USA in the inning? Ohtani's teammate and three-time AL MVP, Mike Trout.
Trout, a 10-time All-Star, was nicknamed "Captain America" during this series, hitting for a .962 OPS – which is shockingly impressive, but not even as large as his career average.
In a dream scenario, with two outs in the ninth inning, Trout dug into the batter's box against his Los Angeles Angels teammate, hoping to keep the USA's dream of being repeating WBC champions alive.
With three balls and two strikes, Trout was in a make-or-break scenario – and Ohtani delivered big for Japan.
Trout swung himself into the ground on what would be the final pitch of the series, with Ohtani recording his second ever save, giving Japan its third WBC championship.
After the game, Ohtani was awarded the WBC MVP award, hitting to a .435 average while pitching 9 ⅔ innings to a 1.86 ERA. While being one of the tournament's best hitters, Ohtani managed to be one of the best pitchers as well.
By winning the final, Japan became the second-ever undefeated WBC team, along with the 2013 Dominican Republic.
This tournament saw a massive jump in international interest, with a reported 97.4% of in-use TVs in Japan being tuned in for the at bat between Ohtani and Trout. Due to the reception, MLB commissioner Rob Manfred has already confirmed the WBC's return for 2026.
Now, with only a few days before MLB's Opening Day, fans of baseball will not have to wait long to see their favorite players on the field again. The tournament's resounding success generated a great interest for the season, building a large amount of suspense for the upcoming year.