Week one Oakmont baseball recap
The start of the Vikings' 2023 campaign.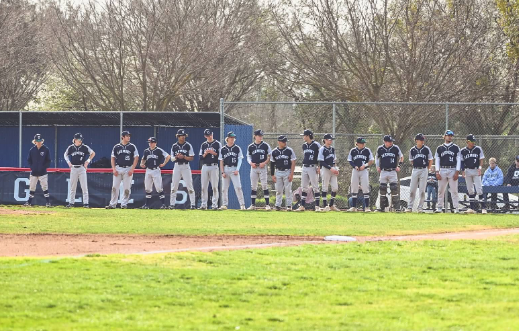 The 2023 baseball season is finally here, and the Oakmont Vikings are gearing up for a great season. During their first week, the Vikings played against cross-town rival, Roseville Tigers, as well as the Pleasant Grove Falcons. These made for two great matchups as the Vikes tried to find early success. 
Unfortunately, due to the rain, the first game of the season against the Roseville Tigers was postponed. The game will be played on March 9. A true let down to start the season, but there is hope for the Friday game down in Elk Grove to play against Pleasant Grove. 
On Friday, the Vikings traveled down to the Pleasant Grove Eagles for the season opener. The Vikings started their ace, Kurt Marton. After a tough first inning for the Vikings, they went down early 2-0. The Vikings would quickly respond with a run of their own. Marton gave up another unearned run, giving the Eagles another two run lead. 
After that, the Eagles did not score another run. The Vikings went on to score another run in the top of the fourth with an RBI single from Beau Ogles, scoring Ayden Dringenberg.  In the bottom of the sixth inning, senior right handed pitcher, Reid Harris, came into the game to keep the Eagles' lead at one. Harris did just that, getting out of the inning and getting the Vikings back in the dugout. 
In the top of the seventh inning, it was the Vikings' last chance to tie to send it to extra innings, or tack on a run and get the final three outs to seal the first win of the season. Jayden Perkins hit a clutch double with two outs, but the Vikings failed to score. The Vikings would fall 3-2.
It is still early in the season, and the Vikings are looking to clean up their mistakes and go into week two of games working for a better result. In week two, the Vikings will face the Del Campo Cougars, Roseville Tigers, and the Kelseyville Knights.