"These Silent Woods" by Kimi Cunningham Grant
Book critiques and reviews.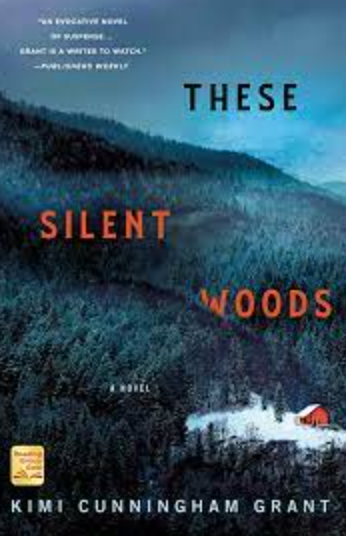 I have always had a soft spot for thrillers that have an air of mystery as well. When I found "These Silent Woods," I had high expectations – and by the end of the book, every single one of them had been met.
The book itself delves into the life of a man who goes by the name Cooper, who lives with his daughter Finch amidst the woods of Alaska.The two live a hermit-esque life, keeping away from the outside world, barring a neighbor who lives on a nearby property. The only other person they interact with is the original owner of the property they live on – an old military buddy of Cooper's – who brings them life-sustaining food every winter.
At the beginning of the book, Cooper's original reason for taking himself and Finch to this secluded house is unclear to the reader. It's only hinted that the two are running from something to keep Finch in Cooper's care.
As the story progresses, and Cooper's friend is unable to bring them sustenance for winter, it's impossible to keep the outside world away from Cooper and his quiet life in the wilderness with Finch. This is seen as a girl goes missing in their woods, and Finch is the last person to ever see her.
Although this book was labeled as a "thriller" when I bought it, I found this to be slightly misleading. The book itself has a wide range of mystery embedded in it, but I don't think I would personally deem it as a thriller. It wasn't as action-packed as thrillers ought to be, and I don't think I'd consider it fast-paced either. 
Even so, in the end it was a very intriguing book I enjoyed reading immensely. This book possibly became one of my favorites, even though I don't particularly like mystery books.
I would definitely recommend this book to people who liked "Where the Crawdads Sing" by Delia Owens or "The Great Alone" by Kristin Hannah, seeing as it follows the same themes of survival and familial sacrifice. All three contend with the same feelings of isolation and do well with promoting the importance of human connection.
Overall, if I were to rate it on a scale of 1-5, with 5 being the highest, I'd definitely give it a 4.