UC protests in their second month
Academic workers strike in demand for better pay and job security.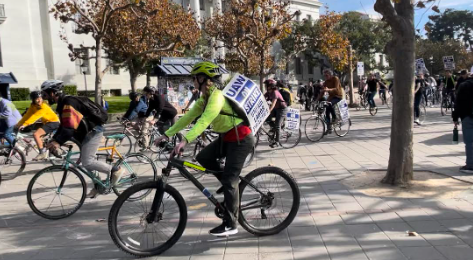 Background: 
On Nov. 14, teaching assistants, researchers, and other academic employees started their walkout across 10 University of California (UC) campuses. 
Academic workers hold a vital role in the overall success of American universities, however, in their fourth week of protesting, these workers are still asking for wage increases and better benefits for their services. 
From Los Angeles, to San Diego, to Santa Barabra, the UC campuses are located in some of the most expensive cities in California. The cost of living is exceptionally high, and academic workers are paid much less than a comfortable salary for the areas they reside in.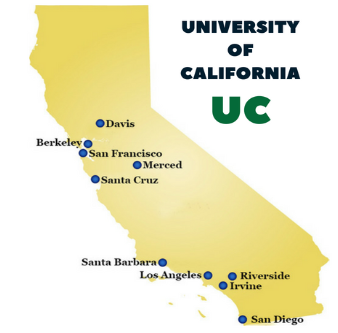 In La Jolla, a pricey neighborhood where UC San Diego is located, strikers gathered in mass to protest the unfair work conditions and the lack of pay; the signs they held indicated these frustrations. Some of these signs stated: "The rent is too damn high." "Education begins when exploitation ends." "You can't eat prestige."
Over the course of the strike, research operations have slowed, lectures and offices have been canceled, and the function of the UC campuses has been disrupted.
Due to this change, a postdoctoral scholar at Lawrence Berkeley National Laboratory, Olivia Gunther, noted that the UC campuses have been more willing to collaborate with the strikers, and "meet [them] somewhere in the middle." 
Nevertheless, the strikes have continued into their second month. As the semester had come to an end, final assessments left professors with hundreds of tests, papers, and projects to grade independently without the assistance of their academic workers who would typically conduct study sessions, read papers, and grade exams. 
A political science professor at UCLA, Micheal Chwe, said that he had "240 students in his class on game theory," and could not grade their final project, a "15-minute video explaining how they would solve various problems," without the assistance of his teacher assistants, according to a Los Angeles Times article. 
Chwe is not the only professor with this issue, as many UC professors have canceled their classes, shortened the length of their assignments, or changed the style of their tests to multiple choice. According to a tally from the Council of UC Faculty Association, UC faculty will withhold a minimum of 34,000 grades. 
A statement from UC officials noted that they "recognize these employees' important and highly valued contributions," and they intend to provide them with fair pay and place the graduate students  at the top of their pay scales. 
The strikers' needs, after weeks of protesting, have yet to be met. This point of the protesting has reached waves of arrests. 
The first round of arrests occurred when "two dozen protesters who snuck into the well-guarded conference space filed out of the building and disrupted a closed meeting of the regents. The remaining four refused police orders to disperse." 
Not long after, 10 graduate workers made their way into a reserved area where "regent's sat during meetings and sat on the floor, shouting 'if we don't get it, shut it down,'" according to the Cal Matters article.
Student experiences: 
Doctoral student in biophysics, Anoop Praturu, told reporters that his apartment flooded and he did not have enough money to qualify for rentals near his campus. For months, Praturu was left to live in his car and sleep on his friends' couches. 
Eventually, Praturu found a rental for a bedroom in an apartment for $1,200 per month, which is over 12 miles from campus. Between rent, food, and gasoline, Praturu is left with little-to-no money from his $2,300 monthly paycheck.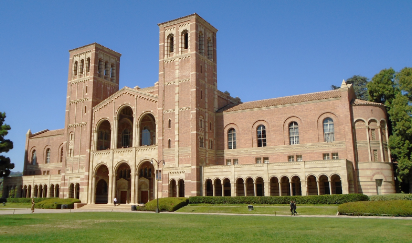 Next, a 2022 Oakmont High School graduate  and current political science undergraduate student at UCLA, Sophia Leddy,said that all of her assignments stopped, and "all of our assignments stopped getting graded." Leddy also mentions that the work teaching assistants complete is "necessary to the university being able to function and…they need to be paid more." 
When asked about how the underappreciation of academic workers reflects on the University, Leddy says that she loves UCLA, however the university is " becoming an oppressive force" and it's "impacting an education that [students] pay a lot of money for." 
Beyond this, Leddy said that "there are some TAs who are living in university sanctioned housing like the university built, owns the housing, controls the rent, all of that – and they're still unable to afford the university housing on their university wages. It's just really incongruent." 
Beyond this, Leddy said that she has not "spoken to a single student who's not in support of the strike." 
A UC Davis Business undergraduate student, Khuslen Buyanzul, said that "the protests helped bring the students together, because [she] saw a lot of students coming together to bring fair pay for the teacher assistants." 
From a high school perspective, junior Giannarica Ronco shared her experiences touring UC Berkeley and UC Davis. Ronco said that when it comes to her senior year and applying to colleges, she doesn't know if she wants to "go to a school where the majority of the learning is from the teacher assistants, and they're not being treated right."
From late November to Dec. 16, the status of negotiations have reached some agreements between the UC schools and the academic workers. 
Between the academic student workers and the graduate students, both units should receive total compensation, dependent health care premiums, childcare reimbursements, and more.