Baseball star Olivia Pichardo making history
Breaking boundaries: the first woman in D1 baseball.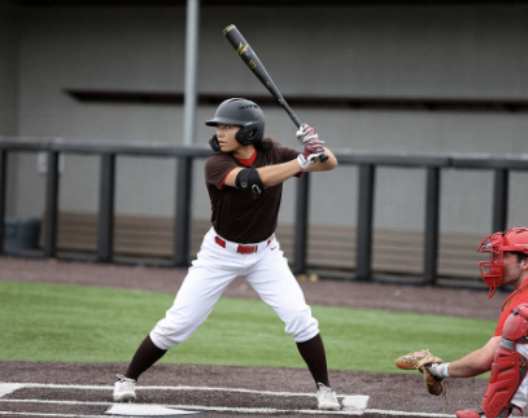 18-year-old Olivia Pichardo has become the first female baseball player in history to make it onto the division one (D1) roster. The coaches at Brown University heard about the baseball star's impressive record, and after her outstanding performance at tryouts, they offered her a spot on the team. Now, in the upcoming 2023 season, Pichardo will be playing for the Brown Bears baseball team playing an infield and outfield position. The real question is, how did Pichardo become such an amazing baseball player?     
Pichardo has been playing baseball since she was five years old, and has continued to grow as a player throughout the years. In eighth grade, she was already participating in collegiate baseball camps, where parents, coaches, and players would be impressed by her talent. As she got older, she entered high school and made the varsity team all four years, and later on made the women's national team roster. Pichardo also participated in many MLB youth programs, including the Breakthrough Series in 2018-21. She was also a part of the 2019 MLB GRIT Girls invitational, and participated in the Girls ID Tour in 2020 in New York and Boston. 
So far, Pichardo has already accomplished so much in her baseball career, but she's had to overcome a lot of challenges to achieve her goals. In an interview with NPR, Pichardo mentions the countless times when people discouraged her from continuing baseball career. 
"A lot throughout all of my baseball career," Prichardo said. "Every time I progressed to the next level, more and more people would ask me about maybe switching to softball."
Pichardo continued on to explain how she had no hate toward softball, she just had never played it before, and felt like she shouldn't quit the sport she loved to do just because it was uncommon for girls to play baseball.     
There was even an instance when one of her former coaches told her at the end of her baseball season "Oh, well that was a good run," implying that that was as much as she was going to succeed in her baseball career. Even though previous coaches have underestimated her in the past, she has proven them wrong by not only making it into D1 baseball, but also by becoming a role model for other young female baseball players who want to succeed as well.  
 "A lot of the other girls who I know who play baseball have reached out to me on Instagram DMs," Prichardo said. "And I've taken the time to go through every single one of my DMs that – congratulating me and making sure that I get back to all of them. So it definitely – it feels very good to know that I'm now opening up this door for them."