The Apple Hill experience
Apple Hill opens for the fall once again!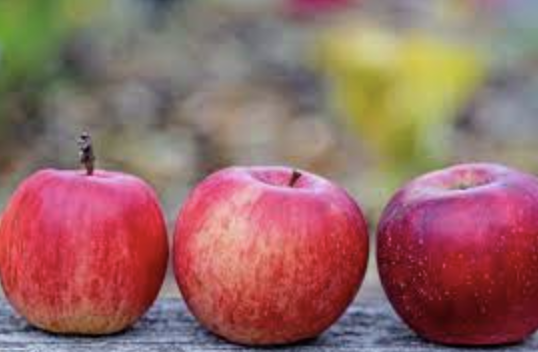 What is Apple Hill?
If you are from northern California, you have probably heard or have been to Apple Hill. Apple Hill is about 50 local apple orchards which are located mostly in the Foothills. Apple Hill opened in 1960, and is a large tourist attraction in the autumn season. About 1.2 million people visit Apple Hill every year, and makes about $60 million every year!
The Apple Hill experience
From Sacramento, the drive to Apple Hill is about an hour plus possible traffic. It's a tradition in my family to go every year, as there are so many farms to choose from. My family chose the Apple Ridge Farm this year, which is #20 out of the 50. As soon as you get out of the car, you are immediately hit with pleasant scents of fresh apple pie, autumn leaves, and an amazing barbecue smell! After stretching from the long car ride, it's time to walk around the charming farm. It's immediately apparent that this farm has so much to offer! They have a bakery with fresh pies, fudge, caramel apples, and so much more. This orchard has a barbecue where they make burgers, hot dogs, and even tacos. 
They have a relaxing pond and a "pan for gold" station where visitors are given a bag of sand and get to find different types of stones when you pan through! Another gem about this farm is that it has vendors. Vendors in the different Apple Hill farms are very common, ranging from local honey, crystal, and even plant vendors. You have to go to all of them, it's a must! After walking around and visiting all the vendors and activities, you're definitely tired and it's lunch time. Over by the barbecue, you face this amazing list of different things on the menu. 
After what seems like hours, you finally decide on what delicious meal to get. As you eat your food you are content, full, and excited to take your souvenirs home. You walk away with a smile on your face, longing to be home and ready to return next fall.
Overall Rating
Apple Hill is such a great place for families. I have pictures with my sister and me at Apple Hill when I was four years old! I cherish those memories, and everytime we return I reminisce about old memories, but I also enjoy making new ones! I would recommend Apple Hill to anyone, but it might take a few times to find a farm you really enjoy and resonate with. I would recommend Boa Vista and Apple Ridge Farm to anyone who is willing to make the drive!