"Loud Without Noise" Crawlers EP review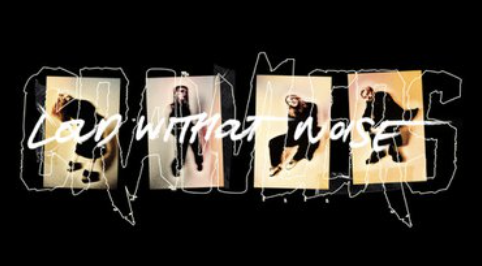 On Nov. 4, a band by the name of "Crawlers" released a new debut mixtape titled "Loud Without Noise," containing six different songs. They had a large boom in their audience after the release of their previous EP when the first song, "Come Over (Again)," got popular through the social media app TikTok.
With a few of the songs having been slowly released beforehand, the release of the EP totals out to 19 minutes of amazing music. Each song has a different type of feeling to it, with some being more somber and calm and others being more angry. Despite the different tones, each song all had the same theme: the thoughts, feelings, and actions that resulted from different traumatic experiences.
My personal favorite song on the EP is "Feminist Radical Hypocritical Delusion," with a more angry tone in the music as well as the lyrics. The song itself seems to be about the current state of the world's women's rights movement, with the singer claiming "I want my f—— innocence back." 
This stands out more after the overturning of Roe v. Wade in the U.S. and the subsequent laws that started to limit women's rights afterwards. 
A few of the other songs I enjoyed were "F— Me (I Didn't Know How To Say)" and "Too Soon." These two songs continue on with the underlying theme of trauma. "F— Me (I Didn't Know How To Say)" addressed sexual assault and the singer's possible experiences with it, slightly tying in with another EP song, "I Don't Want It." "Too Soon" addressed the effects of a toxic relationship and how a victim in that situation might feel, with the main set of lyrics in the chorus being "I couldn't fix you, so I broke myself instead." 
Another song on the EP that seems to be linked with "Too Soon" is "I Can't Drive," seeming to be the aftermath of what happened in "Too Soon."
My least favorite song in the EP, but by an extremely small margin, would be "Hang Me Like Jesus." From what I can tell, the song seems to be about religious trauma, and how it can affect a person throughout their life. Compared to the rest of the EP, this song is a lot more mellow, slow, and sad. While the effect of it isn't a bad thing, it's a stark contrast to the rest of the songs on the EP. 
Overall, "Loud Without Noise" is an amazing EP with an emotionally charged undertone throughout. Currently, the Crawlers are set for multiple live performances in the future, with the first American show being in Philadelphia on Feb. 28, 2023, with the current last one being in San Francisco on March 29, 2023.