Christmas movies premiering this December
Taking a look at the new Christmas movies coming out this December.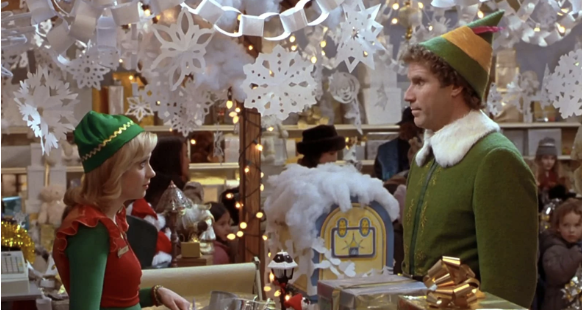 Everybody loves a good Christmas movie to kick off the start of the Christmas season.
Christmas movies are a huge staple to help get anyone in the Christmas spirit, as there is a huge variety of them, ranging from family-friendly animated movies, to more rated-R or PG-13 content catered to the older audiences. 
The first movie is called "Violent Night," and comes to theaters Dec. 2. This action and comedy stars actor David Harbour, who is famously known for his role in the hit Netflix series "Stranger Things." "Violent Night" is about a group of mercenaries breaking into a family compound on Christmas Eve, taking everyone inside hostage. Then, someone else suddenly arrived, and the mercenaries soon realized that it's Santa Claus – and he's about to show that Nick is no saint. This movie is rated-R, and puts a twist on the jolly and sweet Santa Claus we all know and love.
The second is based on the famous book, "The Christmas Carol" by Charles Dickens. "Scrooge, a Christmas Carol" is an animated movie that tells the classic story of Scrooge being haunted by his past, present, and future ghosts, facing his past in order to build a better future. There's more than 135 movies that are also based on Dickens' book, so how does this one stand out from the others? Well, you can find out when it premiers on Netflix on Dec. 2.
Another movie that comes out this year which is also based on Dickens' "A Christmas Carol" is "Spirited," starring Ryan Reynolds and Will Ferrell. This movie's premise is about the ghost of Christmas present that picks one dark soul to be reformed by three spirits every Christmas Eve. This year, however, he picks the wrong Scrooge, ultimately making the ghost of Christmas present rethink his own past, present, and future. "Spirited" is the first to tell the story from the ghost's perspective instead of Scrooges', which sets it apart from all the other movies based on the classic story by Dickens.
Lastly is "Falling for Christmas," which is getting a lot of attention because actress Lindsey Lohen makes a comeback in the film industry and stars in this Christmas love story. Premiering on Netflix, "Falling For Christmas" is about a young woman who was just married and seemed to be living the perfect life, who suddenly gets into a ski accident – leaving her with no memory of who she was. With the help of a man and his daughter, she tries to regain her memory. With Christmas being mere days away, an unlikely romance might form amid the holiday season. The audience is loving that Lohan's big comeback role is her starring in a cute, Christmas love story, and Lohan even later revealed that her now-boyfriend proposed on the set of the movie!
You should definitely keep these new Christmas movies in mind for the next time you're sitting on your couch with a cup of hot chocolate, looking for something new to watch.