2022 professional disc golf tournament
Rocklin Cool Down: professional version.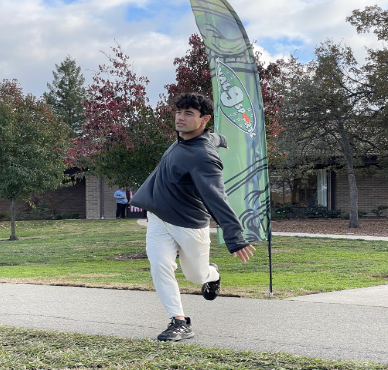 November 12-13 was the Pro Rocklin Cool Down, a disc golf tournament that takes place at Johnson Springview Park. The Pro Rocklin Cool Down, just like the amateur tournament, was a tournament for players to wind down their year with a fun tournament.
What is the difference between an amateur disc golf tournament and a professional disc golf tournament?
'The big difference is the distance of the holes, the rules are the same but it's more the etiquette, and it's just the caliber of the player is higher," Colin McHenry, one of the tournament directors, said. 
"The competition, everyone is really really talented out here today," One of the players in the tournament, Kelly Jew, said.  "They throw really well and putt much better than a lot of the amateurs out there."
To prepare for the Pro tournament specifically, the tournament directors went out around the park and looked for more challenging temporary holes for the players. 
"We had people out there designing a completely different course than what is out here all year so it is a more challenging course for everybody that came out for the pro weekend," McHenry said.
McHenry has a big role when it comes to the tournament as a tournament director but what exactly do they do? 
"The main responsibility I have is if anyone has a rule discrepancy, such as they wind up landing somewhere in the out of bounds, or if it is a tough call, they bring it to me and ask me to verify the actual rule," McHenery said.
Overall many players loved the tournament and look forward to next year. 
"It's a fun course and a really really tough layout," Jew said. "[It's] hard to get that scoring separation from the top to bottom; everyone is grouped in the middle, but definitely a lot of fun."