Rory McIlroy returns to World #1 ranking on PGA Tour
A historic win at the CJ Cup in South Carolina.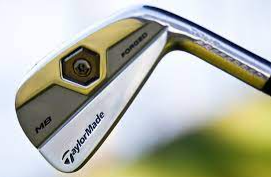 Rory McIlroy, a 33-year-old golfer from Northern Ireland, returns to world ranking #1 on the PGA Tour this weekend after a win in his first start of the season at the CJ Cup in South Carolina. This is his ninth time atop the golf world in his career. 
In McIlroy's first round of the season, he played pretty much flawlessly. He played a bogey-free round, shooting a -5, 66 in round one. McIlory had five birdies, three of which came in a row on holes four through six. He entered the back nine -3 and birdied two more holes to finish his round. 
"After I hit my driver 50 yards right off the tee, it got going after that," McIlroy said when asked how his driver got him going in his opening round in a post round interview with NBC golf analysts. "If I can keep driving it like that, I will be in a good position."
In round two on Friday, McIlory did not skip a beat. He went on to birdie six holes, but bogey two of them on the front nine. The back nine was where McIlroy did the best, where he birdied five holes, shooting a 67. 
Entering the weekend -9, McIlroy is in a good spot to be in contention to win the tournament. McIlroy played a great round despite bogeying three holes. He had three birdies and two eagles which helped him shoot another 67, pushing him into the final day of the tournament –13.                                                                                                          
McIlroy entered Sunday in first place and a good position to take the trophy home. On the front nine, McIlroy was -2 with three birdies and a bogey. On the back nine, he shot -2 again with four birdies, but two bogeys on the final two holes. Not an ideal way to finish, but he ended up winning the tournament at -17, and reclaiming a spot atop the golf world. 
"It has been a wild six months," McIlroy said when asked how he felt after his 23rd career win and return to golf world ranking number one in a post round interview with NBC golf analysts. . "Everything sort of feels like it has come together and [this week] was just a continuation of how good I have played the last six months."  
McIlroy looks to further his success in the coming weeks and have a good season chasing to complete a career grand slam, winning the Masters this coming April.