Life in the water
"If you have the courage to begin you have the courage to succeed," -David Viscott.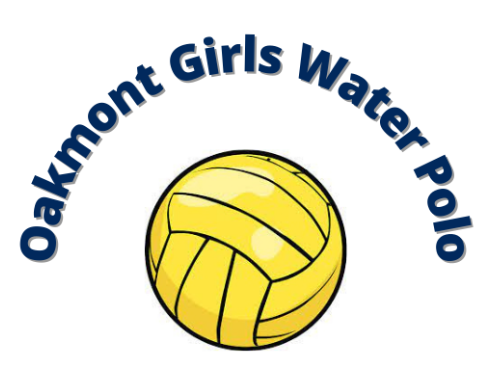 Seniors Presley Wilcox, Julia Petersen, and Rose Rajeev have all played Water Polo for Oakmont High School since the beginning of their high school careers.
Within the past four years, the Oakmont Girls Water Polo team has gone through many difficult challenges. One of the biggest challenges has been losing coaching staff.
"Adjusting to our new coaches was hard sophomore year, especially with the difficulties of COVID," Wilcox said.
New coaches for an already existing team can cause difficulties for the players, as these coaches have different expectations and goals for the team than the previous coaches. 
Though there were definite set backs, there were still ways that COVID-19 had a positive impact on the team.
"COVID has helped us be more grateful for our coaches because we see them go through struggle[s] trying to teach us how to become better people and players," Petersen said.
The pandemic has shown how much effort their coaches put in off and on the pool deck.
Wilcox has played on the Varsity team since her freshman year.
"For all four years I have been on the team, my favorite was freshman year," Wilcox said,"…the coaches were fun, and there wasn't that much stress and pressure on us for being freshmen." 
Petersen has grown as both a player and a person tremendously since her freshman year, and is eager for the remainder of her final High School season.
"Freshman year was the first time I ever played Polo," Petersen said,  "…I thought I was really good at the time, but now looking back I was way over my head and kind of cocky." 
Petersen has had time to reflect back on her past self, which has helped her become the person she is today.
Rajeev has played goalie all throughout her four years of high school, and the change of coaches was definitely a hard transition for her to deal with. 
"Obviously new coaches is hard for everyone, but as a goalie I felt a lot of pressure with my new coaches because I carry the whole weight of the team on my shoulders when it comes down to it," Rajeev said.
Rajeev is always putting in time and effort into her passion and has overcome the pressure and stress of the obstacles from her past.
The Oakmont Girls Water Polo team has gone through many challenges and changes throughout the past four years, but they will never stop fighting.