Live action "Little Mermaid" releases first sneak peak
The world gets its first look at the upcoming live action little mermaid movie.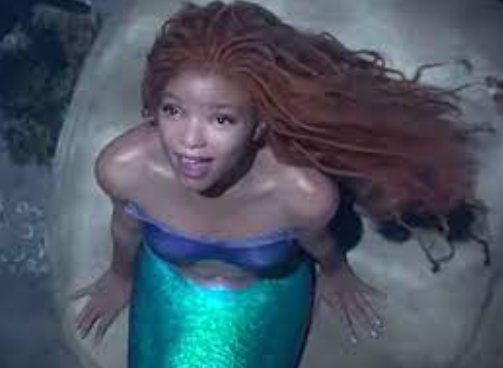 Disney's YouTube channel released a teaser trailer of the long-awaited live action version of "The Little Mermaid". However, so far people are unimpressed.
The original 1989 film titled "The Little Mermaid" is a cinematic classic. It has won two Academy Awards – Best Original Score and Best Original Song ("Under the Sea"). The movie remains as one of Disney's most popular films to date.
With the original being a fan-favorite, a lot of people had high hopes for the live action version, and hoped Disney would live up to their expectations.
The trailer was released on Disney's YouTube channel on Sept. 9 and has over 11 million views. However, there are mixed reviews on it.
Bounding Into Comics, a site that reviewed the trailer, describes the trailer as "soulless, unnecessary, and simply visually unappealing". 
"Bothers me how this doesn't look underwater at all," Twitter user @firagawalkwithme said in one particularly popular thread discussing the matter.
Viewers seem to be upset at how the ocean looks dull or lifeless compared to how the original 1989 movie made it appear. A common thread in the comment section under the trailer is viewers somewhat mocking the trailer by referencing quotes and actions that don't happen in the movie.
For example, "I love the part where Ariel grew legs and Jenny yelled 'Run Forrest Run' made me tear up such a masterpiece," said @BrookesGorman in the comment section under the trailer.
Another comment on the trailer was "Love the part where Ursula was like '"I am inevitable'" such a good movie," said by MohammedTahmid.
This mockery backlash is most likely due to people getting tired of the constant output of poor quality live action remakes. The audience wants more original content, not the same thing over and over again.
On the other side of the argument, a lot of people are supporting the movie and praising Halle Bailey – the lead actress playing Ariel,  and saying she is perfect for the role.
 "Halle really is the perfect Ariel, no I just really need a moment,"  twitter user @CursedHive said. 
It is very important that Disney has diverse communities in their movies to allow Disney's audience, especially children, to see representation of themselves in major films.
Parents have been capturing joyous footage of their young African-American daughters watching the new trailer for the first time and excitedly seeing Halle Bailey emerge as the first African-American Ariel.
So far, the teaser gained a lot of attention and opinions about the cast and the quality of the movie, but this is only the beginning and we are all eager to see what Disney gives us next.