Tame Impala and Bootie Brown headline new Gorillaz track
"New Gold," released Aug. 31, stuns listeners.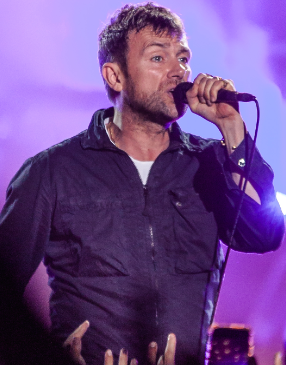 Aug. 31 has come and gone, and Gorillaz's newest hit has been on repeat ever since.
"New Gold," which hit streaming platforms at midnight EST on Aug. 31, immediately saw commercial success. The band's newest collaborative piece, featuring Tame Impala and Bootie Brown, exceeded the expectations of many listeners.
The song plays much more like a Tame Impala song, featuring Bootie Brown and Gorillaz, with artist Kevin Parker taking the lead vocals for the song, and verses from Bootie Brown littered throughout. 2-D – a character brought to life by Damon Albarn, representing the virtual lead singer of Gorillaz – provides scattered background vocals.
"New Gold" harkens back to Gorillaz style in their 2010 album "Plastic Beach" and 2017's "Humanz", where the band focuses on producing the song, while the features provide the vocals.
This style is not exclusive to these albums, with songs from their 2018 and 2020 releases "The Now Now" and "Song Machine, Season One" also sharing this attribute.
The song immediately sky-rocketed to the top of their artist page on Spotify, and debuted at #61 on Spotify's global charts. Now, after the initial hype has slowed, the song has maintained its position on the Gorillaz artist page, garnering more streams than classics "Feel Good Inc." and "On Melancholy Hill". 
Gorillaz has seen massive success over the past 10 years, and this newest announcement implies they have no intention of slowing yet. 
Along with their releasing of the song, it was announced that the band's next album will be released on Feb. 24, 2023, and will share a title with Thundercat's feature, "Cracker Island".
Gorillaz announced this project through a tweet on Aug. 31 at 10:36 AM PST, with the suspected album cover art included.
The band also announced a notable group of featured artists, including Stevie Nicks, Bad Bunny, and the return of Beck for a second consecutive album.
By including Nicks, fans of the older rock style may be turned towards the direction of a newer-age sound, while Bad Bunny creates an opportunity for an entirely different genre mixture to occur, bringing new potential listeners to both artists.
"Cracker Island" is set to have 10 songs, 6 of which contain featured artists. There is speculation within the fanbase that more songs will follow the trend of "New Gold", where Gorillaz will act in more of a production role than providing the lead vocals.
As of now, fans' desires have been fulfilled with both a new track and album. The long waiting game now begins, as anticipation builds towards next February.