Oakmont High School vs. Lincoln High School, Feb. 11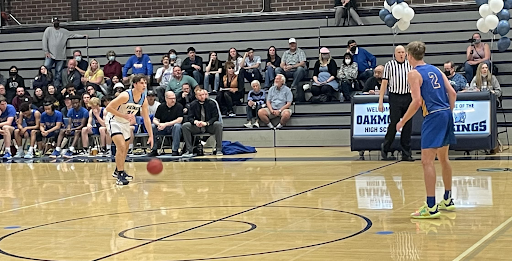 On Feb. 11, Oakmont Vikings Varsity basketball advanced on to 9-3 in the league after a victory over Lincoln Zebras, 55-44.
Small forward Brent Gill loved the way it was a collected group effort. However, he stated that they have things to improve upon.
"I think overall as a team, we played together really well," Gill said. "We have a few things we need to fix both on the defensive and offensive ends of the floor."
After this victory, Oakmont Vikings Varsity basketball has advanced to make the playoffs and are set to play the Merced Grizzly Bears on Feb. 18.
Gill is hopeful that his team can make a strong push into the playoffs.
"Moving into the playoffs, I think that we have a chance to make a strong run at sections and I'm excited to see our home gym packed," Gill said.