What to Expect in the Animal Crossing New Horizons 2.0 Update
Taking a dive into the new features of the last free update of Animal Crossing New Horizons.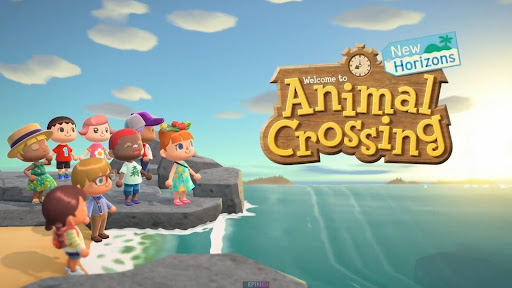 Up to date, this will be one of New Horizons biggest updates since it's release on Mar. 20, 2020, and so much is being included in the game.  One of the biggest additions is the return of old characters, as well as being introduced to new characters who will be able to join a player's island.
Old characters who all appeared in Animal Crossing Wild World such as Brewster and his coffee shop "The Roost," Kapp'n and his boat ride, and Harriet with her hair styles, who will have a plaza with current New Horizons character, Harvey, along with other characters who sell items. New residents such as Shino, Quinn, and so many others are able to stay on your island. 
The new characters are a huge addition because they allow players to have more interactions, find more things to do, and will bring nostalgia to those who have missed the characters from previous games. 
Not only are new characters arriving, but tons of new features are on their way to make gameplay more interactive. Some of the new features include yoga in the morning with the residents on players island, new reactions, DIY recipes, growing and cooking your own vegetables, placing permanent ladders, and being able to take photos in first person perspective. 
"You might experience this new content in various ways, some of them outside of what we've shown you," Nintendo said in their announcement. 
One of the biggest aspects in the game is decorating a player's island and home, and with this update comes several different ways to spice up players' aesthetics. With the update, you're able to have new exterior aesthetics such as an old German cottage or a log cabin. As for the interior, there are new options in regards to wallpaper, flooring, decorations, and the overall setup of each room. 
Storage in players' homes also expanded to 5,000 items which tripled the amount of storage as before. An additional storage shed will be added for when your pockets are full, and is able to be placed anywhere throughout players island. 
Not only is this update major for all of the items being added, but it also is the last free update for New Horizons, which gives fans mixed feelings. Fans are excited to see all of the new features, items, and characters, however they're disappointed that it's the last free content available. One reason why the game has come to it's last free update, may be because of Nintendo's new downloadable content called Happy Home Paradice for $24.99 which comes out with the update. 
Although it's the last free update, that still doesn't deprive the excitement that players have for all of the new features. There is so much more beyond the preview, and the game still has more to offer. Though it seems as though the game will be overwhelmed with new features and items, the game's goal is still for players to have an enjoyable and relaxing time playing it. 
"We hope you'll continue enjoying your island experience," Nintendo's announcement said.