KSI´s New Album "All Over The Place" Shocks Listeners
A review of YouTuber KSI's new album release.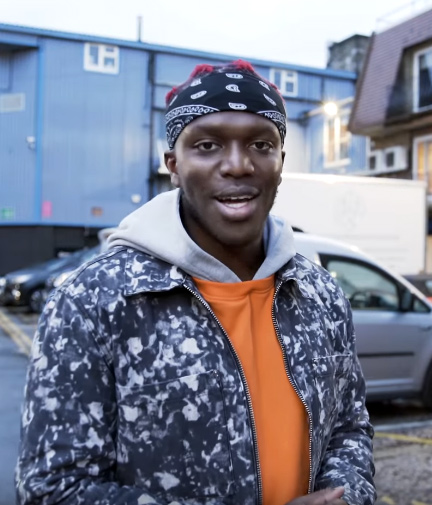 Today, everyone is attached to social media stars; super fans know every little thing about their celebrity idol. However, KSI's album "All Over The Place" shatters expectations. From a regular British YouTuber, everyone expected the occasional diss tracks, but no one expected KSI to drop an album. 
The jaw-dropping music shows the world his ability to be in the music industry, something not even his fans predicted. 
KSI released "All Over The Place" on July 16, 2021. The news of the album went out 2 weeks prior to the release with KSI promoting the new album and mentioning the album's featured artists, such as Future, 21 Savage, and Bugzy Malone. 
Being a youtuber, KSI has some previous experience in "YouTube Music." He's made diss tracks against other youtubers and dropped a small album in 2020. However, the album was a debut effort and almost unknown to his fans. No one expected a full official album release until the news started to spread.
"All Over The Place" had the regular genre of rap, something I would expect from KSI due to his previous YouTube raps. However, the album included several hip hop infused tracks. Both ¨Holiday" and "You¨ were 2 of the most intriguing songs; he made the songs flow well with repetition and a DJ-like background music. Hip hop is something I believe fits him better than hard core rap. 
His hip hop songs highlight catchy tunes that make the songs addicting. In addition, they are so different from the regular genre, which adds to its appeal. He uses sound effects and filler words through his songs like "pop-pop," "dun,dun,dun,"  and "mmm-mmm."
I've always liked KSI's rap even when it was just on YouTube. Due to them being diss tracks, his songs include funny words and amateur toons that make the songs funny and enjoyable. His previous songs were decent, but the way he has grown as an artist really surprised me. Comparing his YouTube rap and his album, one could find it hard to believe that they're from the same person. His new songs now include very well produced background music that set him apart from his past songs. In addition, his words now have meaning unlike before when they were used to diss other YouTubers. 
He featured some of the best names in the industry, causing him to make silver by the BPI on Spotify, that is, the ranking system of Spotify. He stated he wanted to make gold, but in my opinion silver was shocking on its own. 
Like most rappers, KSI expresses his life and style of living in many of the album songs. Songs like ¨The Moment" and ¨No Pressure" exemplify his rich lifestyle full of cars, women, and physical possessions. He mentions these throughout the lyrics of his songs. Like most rappers this is an effective strategy to bring the rap and hip hop audience to listen to his music. 
To me, KSI  is an influential person. His songs motivate people to reach a level of success like him .From becoming a YouTuber, boxer, and now successful artist, it's clear he has a drive for success  and that motivates people.
KSI tends to stick to reality. However, most of his songs have great personal meaning behind them. One great example is ¨Is it really love? Is it all in my mind? Is it crazy that I think of you all of the time, baby?¨ This verse is from ¨Really Love¨ and highlights his private relationship. To someone like me who listens to the beat and music more than the lyrics, I often miss the meaning of words in songs. After diving into the song to understand his lyrics, I saw more about who he is, more than I could see on social media. 
KSI has great adaptability to switch fast paced and rhyming patterns. A great example is his song "Madness." The main chorus is "madness, no doubt when you at this," which has a strong monotone voice, but other verses are said faster like "but mans gonna come back like a Tekken¨ and with a smoother tone. 
The album has a 98% like rating from google users. The main reason behind the favorable rating is that his songs are all different styles, which caters to different tastes; everyone has a different favorite. I believe he deserves such a high rating because he put lots of effort into this album. 
When listening to the album, it feels like you're traveling through different atmospheres and cultures with every song. Each song has its own unique attribute that makes it feel apart from the others. Some songs have deep tones with high beats which give African energy. Others are hard core rap that are stereotypical fast paced mumble, highlighting the rap culture and where his music all started from. He also has his hip hop that sounds like today's modern radio hits,and classic hip hop with catchy tunes and a unique atmosphere.  
His rapping is very personal and intricate but also simple. That is what's so intriguing about his music: the lyrics have lots of emotion. That's how he leaves his audience waiting for what he will reveal next.