Review of Maroon 5's "Jordi"
The band's most disappointing album to date.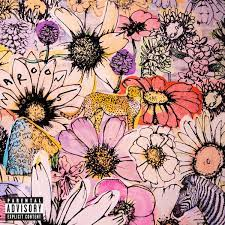 Maroon 5's seventh and newest studio album, "Jordi," released June 11, 2021, fully encapsulates the disastrous pitfall they've begun to experience since "Red Pill Blues."
The leading track, "Beautiful Mistakes," features Megan Thee Stallion. This was one of the few songs released to not be brought down by the featured artist, as the added vocals made the song significantly better. The music behind the track is repetitive, though Adam Levine's verses are relatively diverse.
After this song, the album begins to dip. 
The following track, "Lost," sports an odd yet functional beat, with the lyrics having some depth if the listener can power through the first minute, as Levine describes his heart to have been an "empty space… 'til the moment I saw your face".
The song builds towards a peak that never really comes, with it being cut short at the chorus. It feels incomplete to this point, like it still had much more to offer.
These are the only tracks worth listening to from this project, and even that should be taken with a grain of salt. 
They give enough insight into Maroon 5's direction with the experimental new sound, and the dramatic change between this and their more successful albums demonstrates how they're trying to focus more on the pop genre.
Songs like "Echo," "Remedy," and "One Light" have large name features, including Stevie Nicks and Blackbear, though they don't provide any benefit to these tracks. The music is bland, the lyricism is light, the songs felt reliant on mediocre secondary verses, and there's no real depth to any of the songs. 
There is a constant build towards something that was never actually achieved, feeling half finished. 
Lines such as "I got this heart-shaped hole inside of me/I try to fill with anything/Like taking trips and buying things/Burn bridges that once guided me," within "Echo" separate it from the chorus, though bring nothing special to the song apart from a few seconds of change.
The only other noteworthy track from this album is "Nobody's Love," though even this seemed shallow and not unique. 
It had the same bland sound featured throughout the whole album, and made it even less impressive than it had already made itself.
Overall, after their amazing reign with popular projects such as "Songs About Jane," "It Won't Be Soon Before Long," "Hands All Over," and "V," it's clear Maroon 5's peak has passed. Although it spanned multiple decades, and their hits are still deservedly on the radio, it seems they've run their course.