Meet the Founders of Vocal Vikings
Learn about Oakmont's singing club and the people who created it.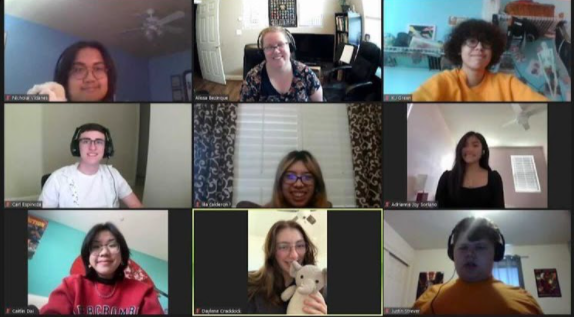 The Oakmont Vocal Vikings club works together to sing a variety of different songs. The presidents of this club are junior Daylene Craddock and senior Nicholai Vidanes. 
"When my parents weren't home I would just sing around the house," Craddock said. 
Nicholai started singing in middle school where he joined choir. Then he and Daylene met in his sophomore year when they came up with the idea of starting a club. 
Some skills that both presidents of the club have learned from starting Vocal Vikings are teamwork, leadership, motivation and confidence. 
"Before this I was not confident speaking in front of people, but I feel like because of this club I've gotten so much better at it," Craddock said. 
COVID has brought a lot of new challenges that many people have had to overcome. 
"It's definitely been a challenge trying to work through the plans that we made because quarantine changed everything, but we've been managing and getting through it," Vidanes said. 
 They definitely had to be creative this year when coming up with projects. 
"We usually sing at the nursing homes, but due to COVID, we weren't able to, so we ended up doing a song, recording it, and sending it to them instead," Vidanes said. 
Creating a club is a great way to fuel your passion and find out who has the same interests as you. 
Daylene's favorite part of the club is "being with everyone and sharing the passion of music and singing," 
Many of the members have taken choir or band, which furthers their talents. 
"A lot of us already have a background with music, which has helped us connect more," Craddock said.