Spring-ing into Video Games
What games are worth paying attention to this Spring and Summer.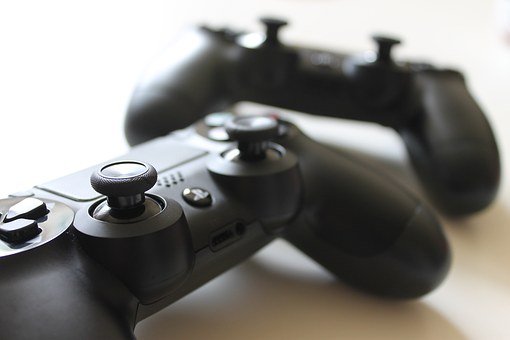 This Spring is packed tight with big video game releases, probably contributing to the ongoing COVID-19 pandemic and the needence to stay home. Regardless, these are some of the games that have caught my interest, as a consistent gamer, unbiased and spoiler-free.
Persona 5 Strikers (Nintendo Switch, PlayStation 4, PC)
Atlus' 2016 hit Persona 5 (from the esteemed Persona series) is getting a hack-n-slash spin-off set to release February 23, 2021. The game follows the Phantom Thieves six months after the events of the main game. The new playing style is much different from the traditional role-playing J-RPG that the series is known for, causing excitement and curiosity from traditional Persona players. The only downfall I have seen so far is the limited romance options which was a significant part of the 2016 plot, but I believe it is a fair compromise for the new game style. 
New Pokemon Snap (Nintendo Switch exclusive)
Despite the original "Pokemon Snap" release getting lambasted by hardcore Pokemon fans in 1999, I, as a casual Pokemon fan, am rather excited to see the game get reimagined with present-day mechanics from Game Freak that have been consistently pleasant like in "Pokemon: Sword and Shield". The game is going to feature lots more Pokemon than the original game's 63, which is very exciting for camera-ready Pokemon fans. The game is set to release April 30, 2021. 
Crash Bandicoot 4: It's About Time (Nintendo Switch, PlayStation 5, Xbox series X/S)
Although "Crash Bandicoot 4" has already seen daylight, with an October 2020 release date, other players (with the exception of PC players, who will be able to play the game later in 2021) will be happy to pick up their copy of the true sequel of the 1990's trilogy on March 12, 2021. This is a significant date for Bandicoot players and developers alike because it is Crash's 25 anniversary of being released.
Resident Evil: Village (PlayStation 4, PlayStation 5, Xbox Series X and Series S, Xbox One, PC)
CAPCOM's shining survival horror star Resident Evil 8 took the internet by storm with it's announcement, partly by the beautiful antagonists but partly because the plot and gameplay looks fantastic. It follows "Resident Evil 7: Biohazard"'s protagonist Ethan Winters directly following the events from its predecessor. The Transylvania-like setting in the game is presented in the three trailers CAPCOM has revealed so far. It is going to be much bigger than "Resident Evil 7: Biohazard", as stated by reviewers and the game creators alike. Aside from the main story, there is also going to be an online multiplayer, titled Re:Verse. It is set to release May 7, 2021.
Back 4 Blood (PlayStation 4, PlayStation 5, Xbox One, Xbox Series X and Series S, PC)
Classic zombie-killing, gun-slinging games like "Left 4 Dead" have a special place in some players' hearts, but with Valve announcing no third game for the series, it left many fans desperate for more gameplay. Here enters developers Turtle Rock Studios, giving us the Left 4 Dead 3 we could never have, titled Back 4 Blood respectively. The game follows the same quirks that "Left 4 Dead" had, with quad-protagonists and bloody shootouts with the undead. You can watch developments from the game's Youtube channel. It's set to release June 18, 2021.
Honorable mentions:
Nintendo's Legend of Zelda: Skyward Sword is getting remastered and released for Nintendo Switch devices July 16, 2021. 

The free-to-play battle royale Apex Legends is getting released to the Nintendo Switch March 9.

Created by the same creators as the "Danganronpa" and "Zero Escape" series comes "World's End Club", a side-scrolling narrative action game, releasing to the Nintendo Switch May 28, 2021.

Dubbed God of War: Ragnarok by fans, the untitled sequel for "God of War" is set for a 2021 release on the PlayStation 5.

The highly anticipated eighth installment Five Nights at Freddy's: Security Breach was postponed for an early 2021 release on the PlayStation 5 (with later releases for other consoles).