Through the Lens
Oakmont student's passion for photography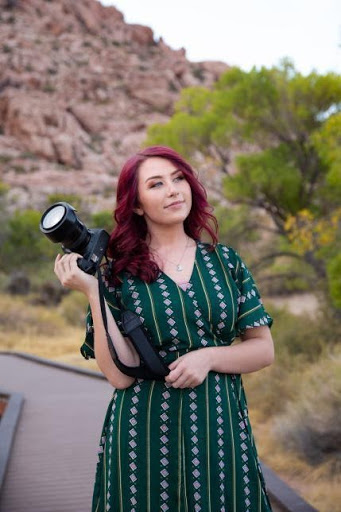 Sienna Pinney is a senior at Oakmont who has a passion for photography. Pinney first got into photography when she joined yearbook in seventh grade. Her and her mom took photography classes at the same time when she started and she thought it was a fun experience. 
"I really liked the creative freedom that came with logical order," Pinney said. "It was really cool to me that I could make art by turning a dial and making some choice edits."
Pinney takes a lot of different photos for different occasions. However, her favorite photography is football photography.
"I love being on the sidelines with the players and seeing the game up close and feeling the buzz of excitement from all the players," Pinney said.
Despite her love for photography, Pinney doesn't plan on making it a full time career because there are so many other things she wants to pursue. However, she does plan on doing it at least as part of her job.
"I would love to continue my photography business over the years, but I don't see it ever being my full time career just because there are so many other things I want to do too," Pinney said. "I will probably do it part time forever."
Her biggest inspirations are the subjects of her photos, and they are the reason why she is into photography.
"The athletes who have worked so hard to be where they are, the girls who are branching out and getting their photos taken because they're feeling self confident and they want to keep it going, the families who want to commemorate how happy they are . . . It's why I do it, honestly," Pinney said.
Pinney always enjoys working with her clients because while some photographers create for themselves, she creates for others.
"The best part is the client's reaction to the photos I take," Pinney said. "I look up to other photographers who have stopped trying to fit the model and who are just creating for themselves and making art that they love."
About the Writer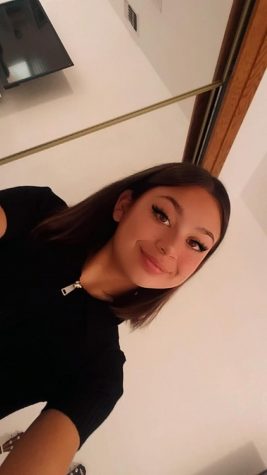 Unique Hartke, Staff Writer
Unique Hartke is a sophomore and in her second year of working on the Norse Notes staff. Outside of journalism, Unique is on the cross country team and...