The positive impacts of Health Academy
A senior's experiences as part of the Health Academy
Grant McFarland is a senior at Oakmont and a Health Academy student. He has been in the Health Academy for almost all of high school. Health Academy is a school program that helps out students plan for after high school. Many students apply, but only a selective group gets in.
"Health Academy has stayed to be a great group of friends that I've come to know," McFarland said. "The only difference is we didn't get our hospital experience because of COVID, so no job shadowing or any hospital work. They've also had to take out a class that would further our hospital experience."
Health Academy can be very beneficial for students in high school, due to the many valuable experiences that students have. It can also have a very positive effect on students. 
"Health Academy has always been really nice since we have generally the same group of classmates," McFarland said. "We are all friends and we work together and we help each other out. The teachers are very engaging with us and when we have them for a second year, it is always great."
McFarland shared some of his best memories he made in high school. 
"My best memories are probably with the Health Academy being with my friends and doing the little event project we had to do," McFarland said. "Like we did all the debate and topics, which were super fun to watch and really nervous and fun to participate in."
Being part of the Health Academy has allowed McFarland to make and build new relationships, get to know new people, and have great experiences with teachers. 
"The teachers are great because since they know you, they can help you work on what they know you struggle with or your learning style, which can really improve your classroom experience," McFarland said.
About the Writer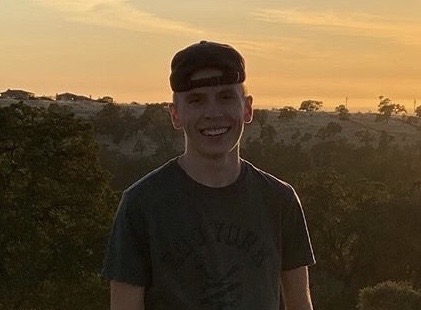 Jack Eby, Staff Writer
Jack Eby is a senior and in his second year at Norse Notes. Jack enjoys watching football and keeping up with other sports in his spare time. Jack also...