Oakmont's future with athletics in a COVID world
Current updates about Oakmont's future season of sports with the ongoing pandemic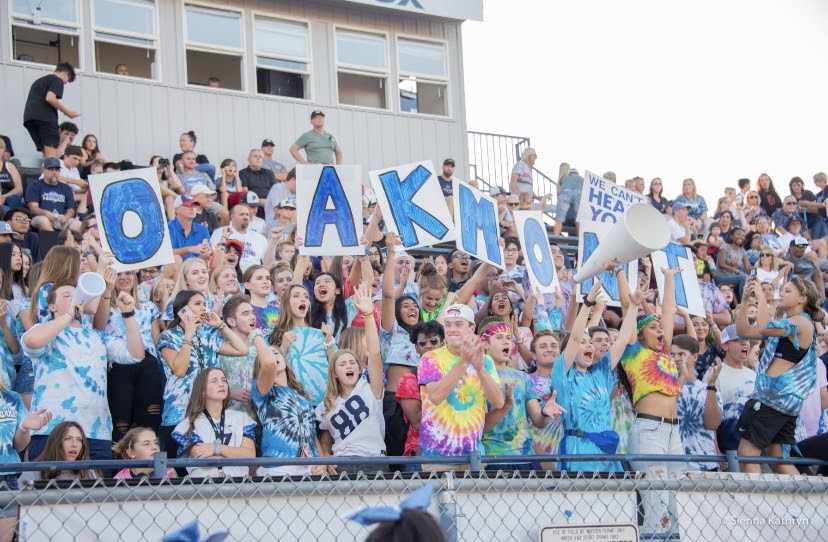 With an increase in COVID-19 cases and the second round of stay at home orders for Roseville, as well as for many other counties in California, many student athletes are uncertain about this year's sports at Oakmont. But while students are uncertain, the leading staff of Oakmont High School have a few updates to share with the future plan and what may happen with Oakmont's upcoming season.
"Well the fact is that there is no definitive plan because the situation is always fluid," Oakmont principal Robert Hasty said. "As a member of the CIF and a member of the Sac Joaquin section . . . we're going to have to be flexible."
Along with explaining the need for flexibility, Hasty continued to explain the current situation and how there is no set date for the start of future sports, though it is likely if they were to occur it would be in January after winter break.
Because spring sports are more likely to happen than any other sports due to their cancelation last school year, Hasty then explained precautions that are going to be taken and the different actions athletes will have to do to protect those around them from spreading COVID-19. 
"We're going to continue doing what we've been doing and will continue to always follow the CDPH guidelines and those are the California Department of Health, and the local Placer County Office of Health," Hasty said. 
The current set CDPH guidelines are the basics of washing hands, wearing masks, and keeping a distance of six feet between those in public spaces. Along with these set instructions, Oakmont's staff has been following the current mandate for athletic training to be kept under a maximum of 14 to 15 people.
The athletic training that has been taking place is known as pod training and has been a great way for student athletes to continue preparing for their future seasons while also keeping safe from the virus. Athletic Director John Hunter explained in depth what occurs in pod training at Oakmont.
"It's a very limited activity, very limited number of people who can participate," Hunter said. "It allows very basic conditioning and fitness. A lot of running, stretching and limited use of equipment. But it's also a small group instruction . . . with pods you can have 14 people total in the building."*
Along with a limited amount of people, equipment usage within training is kept at a minimum and constantly cleaned to ensure sterilization. Also, in sports that use equipment, such as basketball, it is kept to one per person and after use are cleaned much like weight training equipment. 
An uncertain factor that might have an effect on which sports are going to be allowed to continue is what color code the city is in regarding that intensity of COVID-19 at the time and the amount of contact between people that could spread the virus. Vice principal Sondra Myles talked a little more about this. 
"I can't tell you for sure, but there might be sports that are able to be labeled as low contact, and even low contact sports can be played in a higher [county tier]," Myles said.
This of course can not be confirmed and there is no proper knowledge of which sports will be starting first, other than the likelihood of spring sports being first.
The California Department of Health released guidelines on December 14 stating which sports will be allowed based on which tier a specific county is in.
Overall, in hopes that Coronavirus cases decline, many believe everyone within the community must do their part to stop the spread, including following COVID-19 guidelines.
"I think that everyone makes their own choices," Hunter said. "But we need to realize that the choice is now going to impact the group as a whole." 
*As of December 16, athletic pods must be held outdoors.
This is an ongoing story with the most up to date information at this time.
About the Contributor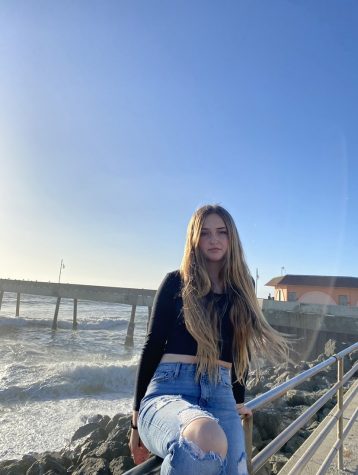 Lily Harrison, Staff Writer
Lily Harrison is a sophomore and in her first year of working within Norse Notes for Oakmont High School. Outside of class, Lily is on the junior varsity...