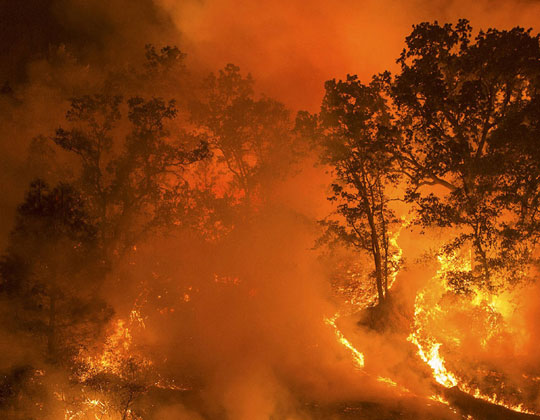 August
The month started off badly with a large explosion of ammonium nitrate in the Lebanon port city of Beirut on August 4. The explosion resulted in at least 204 deaths, 6,500 injuries, and left about 300,000 people homeless. The explosion sparked many protests in Lebanon against the Lebanese government due to their failure to prevent the disaster's occurrence.
On August 11, Kamala Harris was selected as the Democratic vice presidential candidate by Joe Biden. She made history by being the first woman of color to be nominated for national office by a major political party.
Severe August thunderstorms sparked many fires throughout California, Oregon, and Washington. The wildfires that occurred cost more than two billion dollars. This was the worst wildfire season for California yet, with hundreds of wildfires during August. The wildfires were intensified due to human caused climate change and poor upkeep of forestry.
The end of the month brought the passing of actor Chadwick Boseman on August 28. His death came as a shock to many because he did not publicly address his colon cancer diagnosis while he was alive. The actor was known for his role as the Black Panther in the movie of the same name and his role as Jackie Robinson in "42."