Megan Thee Stallion Brings Some "Good News" to 2020
Megan Thee Stallion releases her debut full-length album, "Good News".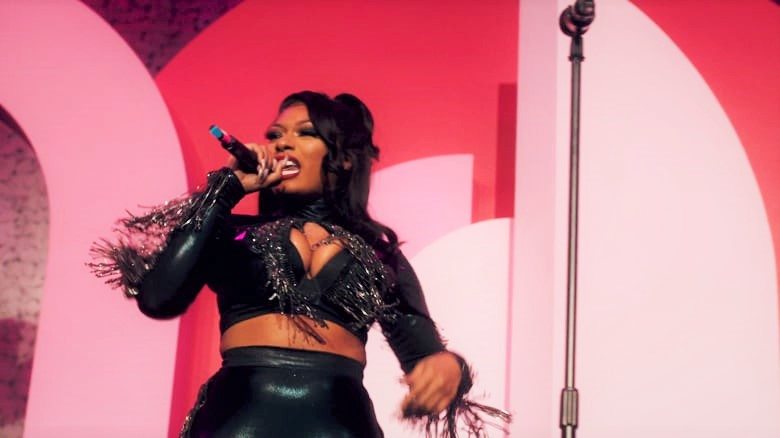 Megan Thee Stallion released "Good News" on November 20, 2020. This is her debut album consisting of 17 songs featuring artists such as Dababy, SZA, City Girls, Young Thug, Big Sean and more. 
Megan confirmed the release of her album, "Good News" on November 12, 2020 with the album's art cover. From Megan's encounter with rapper Tory Lanez during summer 2020, the hate received over her and rapper Cardi B's song "WAP," the recent loss of her mother and grandma and her suffering being turned into a meme, it was unknown what Megan was going to bring to the table with her debut album.
In "Good News," Megan Thee Stallion gives fans an album with the same 80s and 90s feel that The Weeknd gave us in his album "After Hours," displaying her vast range of musical talent while also returning back to traditional Megan by giving fans songs like "WAP." Not only this, but Megan also released a hit song about the obstacles she has faced this year as the first track on the album turning it into a bigger picture advocating justice for black women.  
In "Good News," Megan Thee Stallion stuck to her brand of displaying her dominance and empowerment as a woman through her lyrics and staying on brand with her focus on money, success and satisfaction. However, she moves outside those parameters, giving her fans tracks such as "Don't Rock Me To Sleep" and "Circles," and becoming increasingly subtle with her delivery. 
Megan Thee Stallion kicks off her album strong with "Shots Fired," a take on her own personal misfortune with rapper Tory Lanez. As many know, Tory Lanez shot Megan in the foot during the summer of 2020 and earlier tried to discredit her on his recently released album. Megan used this song to make a statement, not only defending herself, but standing up for all black women that have suffered at the hands of others. 
Number one in all genres one day after the album's release was Megan's upbeat and extremely catchy song, "Body." Due to this song's ability to stick in someone's head for days on end, this song has already been associated with a trend on TikTok surrounding body confidence. She even calls her haters, "Carole Baskin" in reference to the popular show "Tiger King" and gave a choreo filled, fast paced performance at the American Music Awards on November 22. 
Megan takes a different approach on tracks, "Circles" and "Don't Rock Me To Sleep," displaying her wide variety of musical skills. In Megan's track "Circles," she displays her ability to increase her pace while also sounding more upbeat as well. While her ability to do this does not surprise many because of her consistent talent, what does shock many is her track "Don't Rock Me To Sleep," which sounds 80s or 90s inspired and slower than her previous tracks.
I had to double check my Spotify because I couldn't be sure that I was listening to Megan Thee Stallion when "Don't Rock Me To Sleep" came on. I found out later so did many others. 
Opinions are extremely mixed with Megan's new approach on this song. Many of her usual fans are opposed to this side of Megan's new album since it isn't her traditional sound. However, we have seen earlier this year many people were opposed to Megan's explicit verses on her and Cardi B's song "WAP." This raises the question: will fans ever be satisfied? 
Regardless of the majority's opinion of Megan's new approach on "Don't Rock Me To Sleep" in this album, Megan Thee Stallion shifts the normal societal gender roles of women being submissive and controlled, instead focusing on empowerment and being successful. This is not out of Megan's element as we hear her jaw-dropping, creative and powerful lyrics as we did in "Fever and "Tina Snow." 
With all the obstacles Megan has faced during 2020, she ends the year surprisingly lightheartedly by bringing fans songs that can be danced to, sung along to and even songs that bring us hidden lessons of resilience and success.
About the Writer
Samantha Loma, Staff Writer
Samantha Loma is a junior in her first year of working on the Norse Notes staff. Outside of journalism, Samantha likes to be educated about the world around...