"Dancing with the Stars" season 29 finale
Highlights of the finale and winner of season 29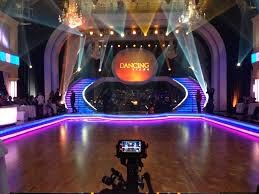 Former Bachelorette, Kaitlin Bristowe, won the "Dancing with the Stars" Mirrorball trophy for the twenty-ninth season on November 23, 2020. 
The final episode consisted of almost every dance couple getting a score of 30 from the judges.
The season finale featured a special performance from Nelly singing medleys from his hit songs, including "Hot in Here," "E.I." and "Ride Wit Me" while his partner, Daniella Karagach, danced with her husband and fellow pro dancer, Pasha Pashkov. 
Returning to the ballroom floor, "DWTS" host Derek Hough danced a solo performance to "Let's Fall in Love Tonight."
Also returning to the ballroom, a number of "Dancing with the Stars" contestants that were eliminated previously in the season returned to view the finale such as, Skai Jackson, AJ McLean, and Johnny Weir.
Each couple performed two dances, one being a redemption dance where couples chose one of their best dances and incorporated more precise movements to express how far they have gotten in the show. The couples also performed a freestyle dance.
One of the many highlights of the season included Nelly and his custom ballroom dance shoes. When the first episode was aired, Nelly was wearing sneakers and the judges made comments saying that he needed to wear actual ballroom shoes.
Nelly then went to his friend to make custom ballroom shoes that looked like sneakers. He then decided to auction them off and donate the money to a charity called "The Teen Project" to provide for young women who have survived homelessness and human trafficking. 
Viewers will also got to see a preview of the upcoming bachelor on "The Bachelor," Matt James, as well as the remaining season of Tashia Adams on "The Bachelorette." 
This season of "Dancing with the Stars" came to a close as Kaitlin Bristowe took home the Mirrorball trophy. With her being the second star from the Bachelorette to win "DWTS," I'm curious to know what will occur in the next season of "Dancing with the Stars."