Diversify our Narrative in the RJUHSD
How student-led campaign is igniting change in schools
The emergence of the Black Lives Matter movement this summer has been a catalyst for extraordinary political initiative nationwide, particularly among students. Student led campaign, Diversify Our Narrative (DON), founded by two Stanford students, is a materialization of this momentum for change. The petition has reached 4,000 organizers across the country, one of them being in the Roseville Joint Union High School District.
"Diversify our Narrative is an entirely student-led grassroots organization that is petitioning for the inclusion of more diverse texts into our curriculum," Woodcreek High School representative, junior Feizah Teope said. "The RJUHSD chapter has taken on the additional role of fighting for equity across the district, whether that be creating safe spaces for students to share their experiences, or taking direct actions at schools by pushing for meetings with administrators and creating Equity Teams."
The board members of the RJUHSD Diversify our Narrative chapter  are young people with authentic connections to social justice issues that incentivize them to fight for irrevocable progress.
"As an immigrant and being related to someone with a disability, I've experienced firsthand how a lack of education can be really harmful," Teope said. "It's important that in a country as diverse as America that our curriculum reflects the population it's meant to teach."
Vehemently devoted to the diversification of school literature, the board members of Diversify our Narrative RJUHSD are committing to feasible goals, hoping to work their way up the ladder of social change.
"[Our goal] is the implementation of at least one book written by a POC in each English and Literature class," Antelope High School representative, junior Laura Twizere said. 
In order to imbue the spirit of diversification in schools, Diversify Our Narrative has launched multi-pronged approaches.
"We started off with social media campaigns, such as the infamous testimonial posts in which we offered a platform for students, both current and alumni, to share their experiences at their respective campus," Teope said. "From there, we've held meetings with just about every RJUHSD principal, spoke at Board Meetings, had meetings with counselors and the English district leads, as well as hosting a Community Conversation Zoom meeting that was open for all students, and now implementing student-led equity teams on campuses."
Although Diversify Our Narrative has ambitious goals for the future, the change that they have already ensued is indispensable.
"We created a space where students don't have to be afraid of sharing their stories or talking about what they struggle with," Roseville High School representative, senior Sarah Bowers said. "I think it's extremely important to make people feel comfortable with that, so we can move forward with anti-racist discussions." 
The momentum isn't just subsiding here though; Even when their feasible goals come to fruition, Diversify Our Narrative will persist until the RJUHSD unequivocally sees change for the better.
"I work with an amazing team of people that are so dedicated to this cause, and together we've emailed, called, and set up meetings with so many individuals that could truly create change on campus, but also talking to groups outside of our school district that focus more on social justice in the greater Roseville area," Teope said.
The quintessence of Diversify our Narrative is the contribution of young activists, as they believe the power to usher change has been bestowed upon them.
"I think change is necessary, and that young people have the power to use their voice and push for change," Twizere said.                
Sanguine about what their initiative could instill in other people, Diversify our Narrative RJUHSD will continue to fuel the movement for diversification of communities.
"I want to make our community a better place even if serious reform were to come years after me," Teope said. "I want future generations to grow up learning how to approach issues of race and identity. Change happening in our community could also set a precedent for others to follow in suit . . . we only plan to keep going from here."
Leave a Comment
About the Contributor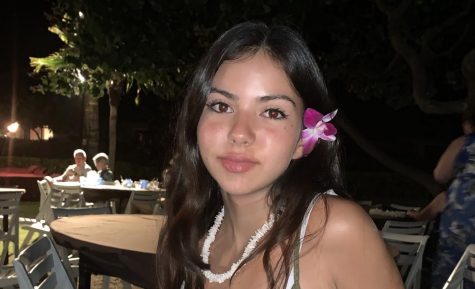 Valentina Moreno, Editor in Chief
Valentina Moreno is a senior at Oakmont and is in her third semester of working on Norse Notes. She loves to play tennis, paint, read, and play the piano....