Giveon shines in "When It's All Said and Done"
A review on Giveon's latest EP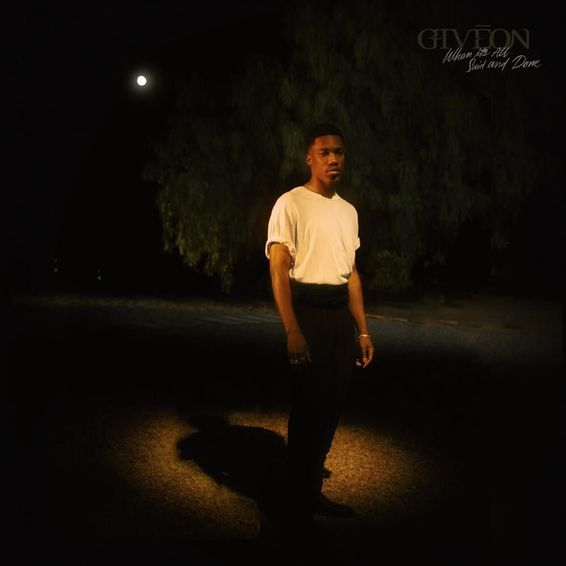 Giveon is back with his first ever EP. Having released his first album earlier this year, there is much to be expected with his growth as a singer/songwriter. The EP includes four tracks and explores a theme very similar to his last album, heartbreak. 
"When It's All Said And Done" is a great introductory piece that sets up the mood for the rest of the songs. The song starts off with "Not proud I called you for the fifth time, I just gotta quit trying for you baby." 
Right away, I feel that a lot of people can relate to the lyrics and the way the song expresses frustration within oneself. The song also includes a snippet of two voices talking about the relationship being over, which was a great touch. 
"Still Your Best" steers off into the world of pride. 
This feeling of denial and ego comes in as  Giveon sings, "That's a downgrade and you know it".
Much like the title, the song gives off this 'I'm jealous but I won't let you know' vibe.  I found that this track's message is pretty similar to Giveon's previous song, "Like I Want You" 
This is becoming a recurring theme for Giveon which could be a problem in the future. Most of his songs right now are all about heartbreak and the only thing differentiating them is the melody. However, with brilliant singing and writing, I have no doubt that Giveon will improve. 
My favorite song off of this EP would be "Last Time" featuring Snoh Aalegra. 
In an interview with Genius, Giveon said "It's kind of like a sign that when you're alone and all your friends leave . . . You still end up calling that person anyway."
The thing that I love the most about this song is that it is a conversation about the 'push-and-pull' between the two and how they keep running back to each other, but know that they shouldn't. Snoh Aalegara and Giveon create this intimate love story in merely 3 minutes and 13 seconds. 
"Stuck On You" is the last track in this EP and symbolizes the last stage of a break up. It is all about acceptance and embarrassment.  
That feeling when you know that your partner is not treating you right, but you still come running back to them is expressed with the lyrics, "It took some time but I realized, You do me wrong, but it feels right" I love that this is the very last song in the EP because it feels like a proper ending. 
Overall, I think this EP was amazing and I can not wait to watch Giveon grow more as an artist. I think that the songs all had brilliant lyrics, and of course, Giveon's singing never fails to impress me. If you want to listen to this EP, it is available on all streaming services like Apple Music and Spotify.